There is no official ranking for the worst month of the year, but if there was, social media says January would come first. Now that that's over, welcome to the shortest month of the year – and arguably the most romantic.
Love is in the air in February 2023, but so is car-related content, so get ready for more binge-watching. As it has become
tradition
here at
autoevolution
, we're offering a helping hand with what's new and interesting (and relevant to our common interests) on the five biggest streaming platforms.
The list is not exhaustive, so feel free to chime in with your own suggestions in the comments section. There is such a thing as too much of a good thing, but not when it comes to our downtime enjoying the best in terms of car, aircraft or space action, scripted or not, serialized or not.
Since February is the undisputed month of love (and of the Super Bowl and of the pre-Oscars season), content on all platforms is romance-heavy. But no one said you can't have a little action with a whole lot of love, so here's the rundown for must-watch shows and movies this month.
NETFLIX
Everybody loves a rags-to-riches story, but this one takes the cake in terms of originality:
Gunther is the richest dog
in the world, with an estimated net worth of $400 million. His good boy story goes all the way back to the early '90s, when his human, a certain (probably non-existent) Countess Karlotte von Liebenstein passed away, leaving him $80 million in her will, with Maurizio Mian as the trustee. Since then, Gunther and his direct descendants, all Gunthers, have been living the A-list life, riding in exclusive and rare cars, flying only private, and vacationing on superyachts.
This dog's life is unlike any other: the Netflix docuseries runs for four episodes of 42 minutes each, and aims to peel back the curtain on the larger-than-life Gunther persona and whether he even exists in real life.
What's a month-long celebration of love without one of the
most enduring bromances
in Hollywood? Mike (Will Smith) and Marcus (Martin Lawrence), a badass cop duo on the Miami PD, are reportedly getting back for a fourth Bad Boys movie adventure soon, so now's the time to catch up on their first two outings, both under Michael Bay's direction.
Ferrari 550 Maranello
from the second.
Formula 1: Drive to Survive, Season 5
Now, this is where things get really interesting – and very dramatic! Come February 24, just in time for the start of the 2023
F1 season
, the fifth season of the highly popular Netflix documentary series
Drive to Survive
premieres, and we're finally getting Max Verstappen in the interviewing chair.
As it's done since 2019, the series takes a closer look at the drama on
the F1 grid
, not just between the drivers but also with the team managers and their respective teams, in preparation for a major F1 event. This time, the focus will be on the 2022 FIA Formula 1 World Championship. Verstappen, who previously said he would not do the docuseries because it was too dramatic and scripted for his taste, has had a change of heart, and will provide commentary and insight into what happened on the super-contentious race. James Gay-Rees and Paul Martin return as executive producers.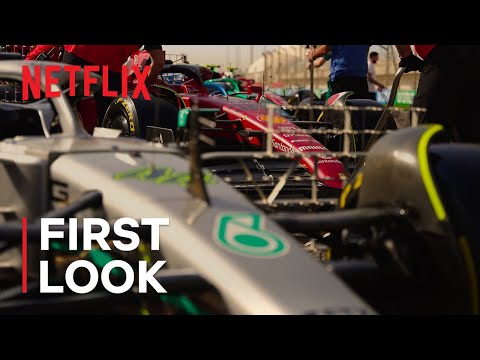 HBO and HBO MAX
Not exactly the most romantic movie, but there is romance in it, if you consider that one-night stand between Sarah Connor and Kyle Reese that marks the birth of the human Resistance. The first installment in what will turn out to be one of the most enduring franchises of our time, Terminator is directed by James Cameron, and is packed to the brim with post-apocalyptic imagery, action scenes, and Arnold Schwarzenegger's first outing as the bad guy Terminator, also known as
"Cyberdyne Systems Model 101."

Always
count on Tom Cruise
for an extra helping of post-apocalyptic vibes. Based on H. G. Wells' 1898 novel
The War of the Worlds
, the film is directed by Steven Spielberg and stars Cruise as a dock worker desperate to save his children as humanity takes its last breaths, Dakota Fanning as one of the two kids, Tim Robbins, and Morgan Freeman doing narration work.
An alien lifeform with tripod war machines has taken over the world, disintegrating humans to ashes, and Cruise must do his best to keep them from doing the same to him and the kids, whom he must take from Brooklyn to Boston, to meet their mother. Robots, giant lasers, large-scale action, and stunning VFX (visual effects), this movie has it all, together with solid acting performances from the main cast.
A classic by every definition of the word. Widely considered Robert De Niro's best performance in his entire career, the film tells the story of a mentally unstable veteran that works as a nighttime
taxi driver
in NYC to deal with his insomnia. In the process, it documents his descent into madness and giving in to all his violent impulses. A neo-noir psychological thriller and drama directed by Martin Scorsese,
Taxi Driver
is a tour de force of acting, including incredible performances from supporting cast Jodi Foster, Cybill Shepherd, Harvey Keitel, Albert Brooks, and Peter Boyle.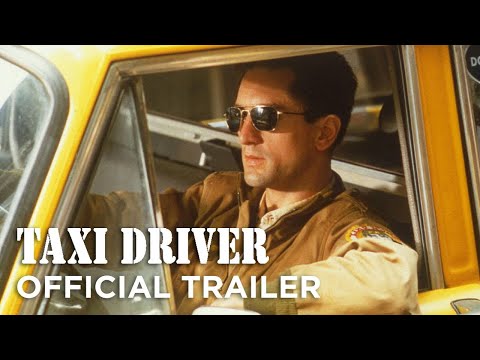 HULU
In keeping with the latest developments in the field of artificial intelligence (A.I.) and
robotics
, here's a potential warning on the inherent dangers of sentient machines, if you're the alarmist type. Directed by Alex Proyas and starring Will Smith as the leading character, the film tells the story of a "technophobic" cop investigating a crime possibly committed by a robot, in a world where robots have become fixtures of everyday life. Halfway between a simple-minded summer blockbuster and a thrilling, deep sci-fi action thriller,
I, Robot
offers a potential look into the not-too-distant future.
AMAZON PRIME
A.I. Artificial Intelligence (2001)
You may as well go ahead and call February 2023 the month of love
and
robot movies.
A.I. Artificial Intelligence
is a beautiful combination of both, telling the story of David, a unique robot child programmed to love. The setting is a post-
climate change
world where humanity has dwindled and all but lost hope, as inspired by Brian Aldiss' 1969 short story Supertoys Last All Summer Long. Haley Joel Osment plays the robot child, with Frances O'Connor and Jude Law in supporting roles, under Steven Spielberg's direction. A heartbreaking tale of humanity and love, which spills into the debate of whether artificial intelligence can ever have either.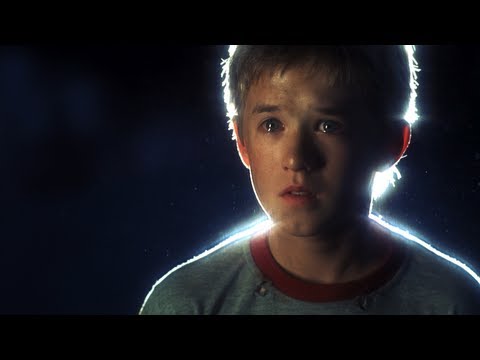 PARAMOUNT+
This one is a love letter to all the Trekkies: Captain Jean-Luc Picard is back for the third and final round of adventures, on the latest Star Trek-themed TV series
Star Trek: Picard
. After a mostly-solid first two seasons, the third one promises to deliver that proverbial bang, rounding up familiar faces from onboard
Enterprise NCC-1701-D
, Galaxy Class, the biggest Enterprise ever in Starship.
Star Trek: Picard
is the perfect combination of nostalgia, space exploration and related, fictional space action, and solid acting. A must-see by all
Trekkies
, without a doubt.
Formula E Unplugged (Season 1)
The
Formula E
correspondent for Netflix's
Formula 1: Drive to Survive
docuseries, but with shorter episodes and consequently more condensed plotlines. The second season of the series went live on U.S. networks in December 2022 and the first full season is already available online on the Formula E YouTube, but you can also watch it on Paramount+ as of February 22.
Totaling 15 episodes of maximum 15 minutes each, the series offers a more in-depth look at "t
he closest, most intense racing series on the planet,
" with "
wheel-to-wheel combat to the city streets
" during Season 7, and serves as excellent content for car and
EV
enthusiasts, whether already familiar or newbies to the events in the
Formula E
calendar.