Like many pieces of software, Tesla FSD Beta also has a God mode called, predictably, "Elon mode." Ethical hacker Green tested the feature and became less annoyed by the automated driving software than he usually was.
Cheat codes are popular in gaming, unlocking unrealistic player-character behavior. Because many give the player some sort of invincibility, the result is often called
"God mode."
Having more access than regular folks is fun and sometimes useful to test some features before anyone else. That's why having a God mode is almost guaranteed in the software industry, although keeping it hidden can be challenging.
As expected, Tesla
FSD
Beta software also has a God mode of sorts. Based on the first impressions, it doesn't appear to do much, although more could be revealed in the future. White-hat hacker Green (@greentheonly), who has a history of rummaging
through Tesla's software
and sometimes even hardware, got to the bottom of it and tried it during a 600-mile (965-km) road trip. Green was never a Tesla FSD apologist, and he has harshly criticized the software in the past, but this trip appears to have been better.
The funniest thing about Tesla FSD's God mode is that it is called, predictably,
"Elon mode."
Based on Green's story, it mainly removes steering wheel nags, allowing drivers to take their eyes off the road for extended periods. It also changes braking behavior to
"less intense,"
to the point that it triggers the forward collision warnings more often when traffic slows suddenly.
There may also be some other changes under the hood that Green did not fully explore during this trip. Given that he just gained access to this mode, he may reveal new things in the future as he spends more time with the software.
Green was using FSD Beta V11.4.3 for this experiment, and he thinks the main reason why it went better than his prior attempt was that he was more relaxed during the trip. As a result, he was more tolerant of the constant flow of cars passing him on the right and merging in front of him. Green admits
FSD driving
style is very much different from his own, as he likes driving more assertively.
After the experiment, Green came up with the idea that getting rid of the nags would be a good thing because people would spend less time noticing FSD Beta shortcomings. Of course, it would also make many believe that their attention is unnecessary,
resulting in accidents
as it has happened so many times. Green thinks Tesla could market the FSD Beta as a Level-3 automated driving system for highway driving in certain conditions, as Mercedes-Benz did, and it would be much better.
Of course, after reading his thread, the most persistent question was,
"How do I enable 'Elon mode'?"
Well, as Green put it, you either have someone at Tesla to enable it for you (Elon, maybe?), or you force your way into the software to activate it.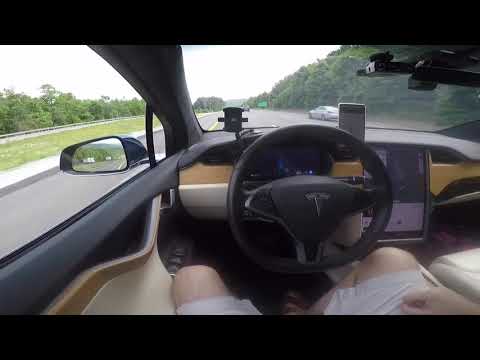 Impressions after nearly 600 miles on 11.4.3 with Elon mode (could not get a non-Tesla car to try in time).
It went much better than the prior experiment obviously.
Many contributing factors. I was not as late so I did not mind as much (still ended up 5 minutes late solely

— green (@greentheonly) June 17, 2023