Despite its name, Lightracer Spark doesn't put players behind the wheel of a more or less mundane car trying to win races. On the contrary, the game developed by Smartmelon Games is as "action-less" as possible, but that's certainly not a bad thing considering this is a visual novel that heavily relies on the narrative aspects.
In
Lightracer Spark
, you take the role of an "amender," a member of a multi-galactic organization, and part of a high
civilization
, trying to prevent a catastrophic event called "The Collapse Day." Your main objective is to guide various civilizations to prosperity up to the point that they can bring their contribution to the collective effort of preventing the said event.
It's an interesting premise that sets the stage for an epic story ark that involves both fringe and accepted sciences. As I mentioned earlier, Lightracer Spark is a sci-fi narrative experience, so a lot of reading and choices that you must make, yet not much gameplay apart from some resource management and building.
The first location you will visit, Originium, feels like a visit to Earth. The civilization that lives on the carbon-based habitable planet is at the same stage of development as humanity. Once your space station starts gravitating orbit around Originum, you are present with three primary missions that will allow you to start getting involved in developing the local civilization.
You'll always have to choose from the same scenarios, but how you solve each of them is up to you. Throughout different phases of each scenario, you'll have to make decisions that usually involve opting for a more peaceful way to achieve your goals, or the opposite.
As you progress through the story, you start accumulating more territories and have to build and manage them to amass enough resources needed for future projects. This is simpler than it sounds, especially since there's no time limit to completing the story missions. Sometimes a mission will require a more violent solution, so you'll have to deploy your
troops
and overwhelm the enemy.
Everything happens on the map like in a game of chess, so there's not much strategy to leading your troops to victory. Armies are tagged with a value representing their power, so the higher the number, the more powerful the army is. Based on these values, it's easy to figure out how many troops you need to repel an attack or conquer a new territory.
Although the game keeps you tense from mission to mission, it's important not to forget to build your newly conquered territories. Each building in the game provides a resource needed to create special projects.
More importantly, the choices you make to guide the people living on Originum do matter. Sometimes you might fail some objectives, but you're immediately presented with other opportunities. Either you decide to take a more peaceful approach and bribe the locals to acquire new territories or bring down the wrath hammer on those who don't agree with you taking over, the outcome is almost always the same, but with slight differences.
As Amender, you'll always play a game of light and shadow, manipulating certain individuals to either be your representatives in the spotlight or work in secret for the greater good. The building and management aspects are there to spice up the gameplay since there's a lot of reading involved.
Where Lightracer Spark really shines is the narrative and the
dilemmas
that you'll often find yourself in when trying to choose the right approach. The writing is good, the plot is interesting, and the art style fits perfectly with the sci-fi setting.
Conclusion
As a visual novel, Lightracer Spark comes up with a very interesting premise that sets the stage for an epic story ark. The game isn't afraid to touch on important subjects like racism, discrimination, global warming, pollution and, nuclear race. It's strange to see these topics being part of a sci-fi narrative experience, although they're ever-present in our present times.
Mixing some RPG and management sim elements with the visual novel aspect makes Lightracer Spark a more palatable experience. I do like to play a good visual novel, but if it's spiced up with some gameplay elements it makes the experience much more enjoyable.
Lightracer Spark is one of the smartest games I have played in a long time. Making a game that involves physics, astrophysics, advanced economy, cosmology, and
astronomy
, and still keeping it interesting for those who aren't experts in these sciences is in itself a great achievement.
Overall, Lightracer Spark is a very good, thought-provoking visual novel that makes you think of what you would do if you had the power to guide an entire civilization.
It's a must-play for every sci-fi fan
, but make sure your tolerance to reading is high.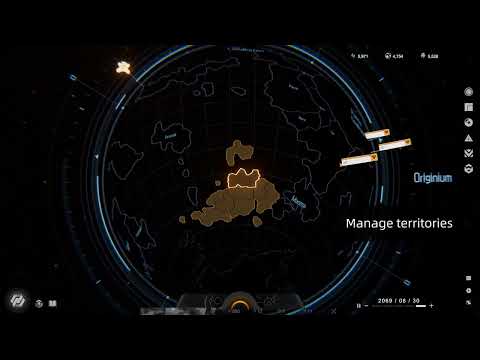 RATING: 85/100