As an international spy, secret agent 007 of Her Majesty's Secret Service has an arsenal of tools at his disposal to take on the baddies. From his watches to the personalized guns, his arsenal is as imposing as Batman's, but some of Bond's car's are as famous as he is, and it's those we're particularly interested in.
The very first James Bond movie car was a lake blue Series II Sunbeam Alpine roaster. The car appeared in the 1962 film Dr. No. The movie was made on a very tight budget and the Sunbeam was reportedly borrowed from a local, being the only semi-cool car on the island where filming took place. Bond, played by Sean Connery, is chased around by a bunch of baddies, drives the Sunbeam under a truck and escapes. There was nothing particularly thrilling about the chase, but the movie was a success.
Two more years passed, and Bond has to face better villains, better women (Pussy Galore and Jill Masterson ring any bells?) and a whole army controlled by Auric Goldfinger. So a better car is in order. Q Branch gives 007 what is now the most legendary Bond car of all time, the Aston Martin DB5. Goldfinger was a resounding success, and the reluctant Aston Martin were more than happy to call their sporty coupe "the most famous car in world", even though they didn't want to have anything to do with movie at first.
The DB5 is undoubtably a sexy car to look at, but that's not what made it so special. The car was rebuilt at great expense by Oscar-winning special effects expert John Stears, who later became known as "the Real Q". A revolving number plate, machineguns, armor plating and a smoke machine were just some of the 'toys' fitted to the legendary 007 DB5. Yet its party peace has to be the ejector seat! "Ejector seat, you're joking," says Bond. But of course, Q wasn't joking, just lift the top off the gearshift lever, press the red button and blow the baddie straight out of the car.
The gadgets made it the most famous car in cinema history at the time, sinonimous with James Bond himself. And so, it's no wonder that it was features in six films alltogether: Goldfinger, Thunderball, GoldenEye, Tomorrow Never Dies, Casino Royale and even Skyfall.
This began a long collaboration with Aston Martin, one which benefitted the automaker hugely in the end. 007 used a number of other Astons over the years, luke the V12 Vanquish in Die Anther Day, the V8 Vantage Volante (1977 model that looks like a Mustang) in Living Daylights and the modern DBS in Casino Royale and Quatum of Solace. The Daniel Craig era Bond isn't about the missiles, so no gadgets were fitted to the DBS other than the secret compartment for a handgun and a medicine kit.
Since the Aston Martin is too mainstream nowadays, we though you should know about our favorite bond car, the Toyota 2000GT. It's got no guns, no ejector seats and is hardly big enough to fit Sawn Connery, who was a body builder back in the day. So why should we give, a dwarfed Japanese sportscar any credit in automotive cinema history?
For once, it's the rarest Japanese sportscar ever made. 351 of them were built between 1967 and 1970. In America, it was sold for $6,800, a lot more than a Porsche 911, But today these rare collectable can go for half a million dollars. Toyota was head over heals in love with the idea of their car being driven in You Only Live Twice, which was filmed in Japan. Owned by Bond girl Aki, Toyota built two convertible especially for the movie, since Connery could not fit in the car. One of the cars is currently located at Toyota's museum, while the other is missing. Power came from a 2-liter straight-six mated to a five 5-speed manual, though a 3-speed auto was eventually offered.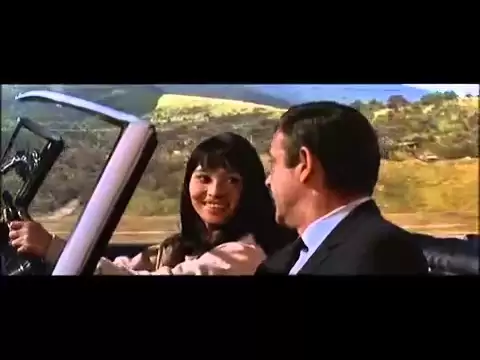 After Connery, James bond became a bit… American. Roger Moore took over and in his first role, he fights agains drug dealers, racing speedboats in the Louisiana swamp and ran from the baddies in a double bus. The chase scene involved a London bus that had been adapted by having its top section cut and placed on a rail that ran on ball bearings. The bus hits a low bridge and its top part land on the road, stopping the villains chasing him.
James Bond movies of this era use a lot of honestly very crappy cars from Ford and General Motors, and even some from the now dead AMC brand. In The Man With the Golden Gun, Bond steals a red 1974 AMC Hornet hatchback from an AMC dealership in Bangkok, Thailand. He makes his exit by crashing through the showroom window, not knowing that Sheriff J.W. Pepper was in it for a test drive.
But we have to give credit where credit was due, and show you what was the most high tech car jump in a movie of that time, the infamous car stunt with from the James Bond movie "The Man with the Golden Gun." The stunt was constructed on a computer, in the 1970s mind you, so that the AMC would corkscrew around and land on its wheels.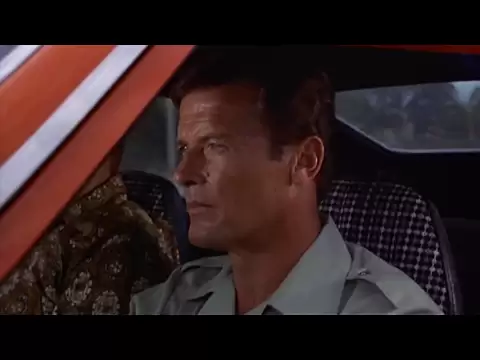 The only worthy car of this era is another British machine, a mid-engined Lotus Esprit. Bond gets a surprising new toy from Q in Sardinia, one which keeps its secrets until the very end. 007 is being chased by the henchmen of Karl Stromberg, who wants to destroy the world with atomic weapons are rebuild it under water under his command. His trusty Lotus seems almost trapped but reveals its party trick at the very last second: it can launch itself into the water, becoming a submarine in the process. Fins pop out, the wheels become hidden for streamlining and Bond destroys a helicopter full of baddies with a anti-aircraft missile. The Esprit makes its second movie appearance in For Your Eyes Only, where one is destroyed by a thug who trips its self-destruct system, leaving Bond with the replacement, a red Esprit Turbo.
After Roger Moore retired… to play gold in Monaco probably, he was replaced by Timothy Dalton, who drove an Aston again, but only briefly. After only two movies, he was then switched with Pierce Brosnan, who became the BMW-driving James Bond: he drove a Z3 and a Z8. The only cool BMW of the lot was the company executive's car, the 7-Series, which cold be driven via mobile phone, packed with weapons and 21st century wizardry.
Brosnan's last movie really gave us something to shout about. It was a duel between 007 behind the wheel of a fully equipped Aston Martin Vanquish, and villain Zao in an equally well equipped Jaguar XKR: machine guns, missiles, cannons and mortars. It's quite nice, and you should definitely watch it (action gets good about halfway through the video)!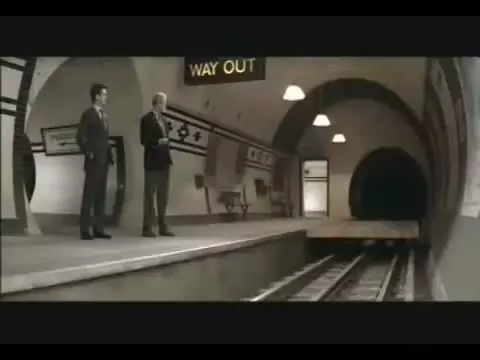 And now, it's time to talk about the current James Bond, the man who made the genre cool again, Daniel Craig. In his first film, Casino Royale, he drives a Range Rover Sport, which he uses to ram a parking lot rail and set off car alarms. But that pales in comparison to the coolness, the epicness of the Aston Martin DBS, the British built V12 supercar with looks to kill.
Craig is the realistic James Bond, just like Christian Bale is the realistic Batman. Filmed at the Millbrook, the stunt scene required 007 to swirve his car in order to avoid crashing into a lady in distressed tied down on the road. The Aston Martin DBS was rolled over and crashed, but it made a second appearance in Quantum of Solace slightly darker colored vehicle is chased around by a couple of Alfa Romeos in Italy.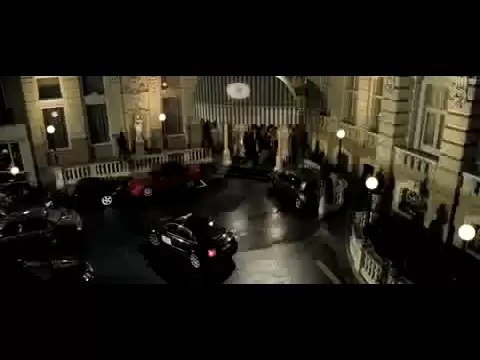 Well, that's it from us, but we'd like to hear from you now. Which is your favorite James Bond car. Is it the Aston Martin DB5 or the Lotus Esprit submarine?