After the first two parts of the Tougher than Thou coverstory, I realized that I was missing a rather important fact that deals with road safety. Being safe on the road is a two-way street, if you wish, and seeing only how riders could become better at saving their own hides means tackling only half of the problem.
Surely, I still stand behind everything I've said before: if riders aren't the fellows that show the biggest interest in their own safety, the risks they take while out on the streets are tenfold higher. Being even a tad paranoid and riding defensively proved to help a guy make it back home in one piece instead of a body bad more than once.
Still, a good percentage of the motorcycle crashes are caused by drivers. I am not going to enumerate the excuses these fellows try to come up with because I guess it will only stir things up and get riders unnecessarily unnerved. Still, I strongly believe that the entire educational paradigm can be dramatically improved by acknowledging the need to introduce alterity in the equation.
Drivers with a strong otherness awareness tend to be more careful on the road
Drivers who also ride motorcycles are usually more aware in traffic than those who don't have the A license. A large number of riders are also driving cars on a regular basis, so they know how life on the street is from both perspectives.
In the absence of clear statistical data (but those with a penchant for numbers can get such info), I'll only add that it looks like the guys who own and use both cars and motorcycles seem to be individuals older than 25-30 years.
At the opposite end of the spectrum we have young individuals who only ride a motorcycle. These are estimations, and don't play a major role in my discourse, anyway. The important thing is that most of you who ride AND drive will probably confirm my words: you ARE being more careful when inside a car, even without having spotted a motorcycle approaching. And that is because you know how things roll on two or three wheels.
This reality brings me to the central idea of this story: how about we showed future drivers what it is like to be a motorcyclist and having to dodge reckless, distracted or plain stupid, aggressive drivers?
If drivers put themselves in a rider's shoes, they'd certainly be more careful and respectful on the road
Of course, we can't have those learning how to drive on motorcycles experience how life is on two wheels. But again, we are living in a technological era, and the internet abounds in videos that could be used in the educative process as a compulsory part of the curriculum.
Even more, CGI, virtual and augmented reality can effortlessly recreate an environment in which the future drivers could experience how the actions of motorists affect riders. The key element in this part of the learning process is to make those who become licensed understand that, when it comes to motorcycles, even small details can contribute to a crash.
TAC Victoria's video shows exactly how things could work in ideal conditions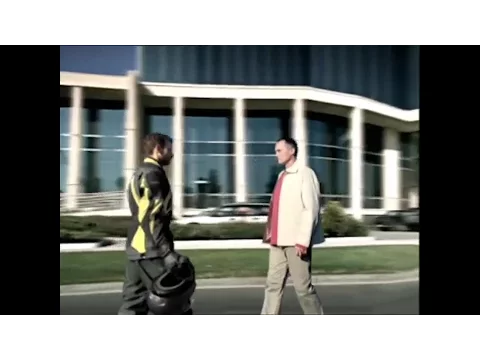 Most of the drivers who don't ride don't have any clue about how iffy things are sometimes on a bike. They are only used to the safety of the metal structure that surrounds them, and the stability running on four or more wheels provides.
For them, rider awareness and road safety campaigns are maybe the last resort, you just can't teach an old dog new tricks. Still, the new generations of drivers could be educated differently, so that they know more about what is happening on the road from the get-go.
Teaching future drivers about motorcycle brakes, stability and speed WILL save lives
I will not insist on the dreaded SMIDSY affair, but I'll say that teaching the future drivers some things about motorcycles will make them better road users.
Imagine how useful it will be (for them and for the riders that cross their path) to know that a motorcycle on wet asphalt can't lean too much and can't break really hard. Likewise, imagine these young/new drivers knowing the discomfort a rider feels when a car gets too close to a motorcycle, or how a car that brakes in the last instant before entering the main road might cause a bike to crash.
Teach the new drivers that not all the small lights they see in the distance are scooters that approach at 40 km/h (25 mph). Some of them are motorcycles, and some of these motorcycles happen to travel way too fast, and they can cover hundreds of yards in a couple of seconds... way faster than what a car needs to turn.
Like I said at the beginning of this piece, drivers knowing more about motorcycles is a positive achievement for everybody using the road. I was urging motorcyclists to become better riders and learn how to compensate for the drivers' mistakes, but it looks like the same goes for the drivers.
Campaigns and adverts, posters and similar things have a limited reach and even a smaller effect. Education is a much stronger resource, and can turn much better results.
There is no need to play the political correctness BS card and appeal to emotional trauma and other "boogeymen," really. Education is Knowledge, and Knowledge grants better chances to act correctly and avoid the Real Trauma.
Ignorance is not bliss; on the road, ignorance is the fastest shortcut to the grave, and you don't want this for your kids, do you?
Read more on the matter:
Tougher than Thou: Guilt versus Wheelchair (Part 1)
Tougher than Thou: Riders Have to Be Emotionally Tougher (Part 2)