Australians, like Americans, are pretty much obsessed with straight line speed and quarter mile times from their most powerful cars.
Which is among the many reason for which the Mercedes-Benz A 45
AMG
might sell in a rather hefty amount of numbers for an AMG in the land down under.
With the
CLA 45 AMG already proving its quarter mile credentials against a home-bred HSV GTS
, it is now time to see the little Mercedes-Benz A 45 AMG that could.
With nothing but a plug-and-play
ECU
tuning kit, the Aussies from Wilall Racing Pty managed to get an A 45 AMG do a 12.280 seconds run in the quarter mile, or about as fast as a late 1990s supercar.
Truth be told, the plug-and-play ECU kit may or may not have increased the M133's engine from 360 hp to a lot of over 400 hp, but the drag time is more than impressive either way for a
FWD
-based compact car.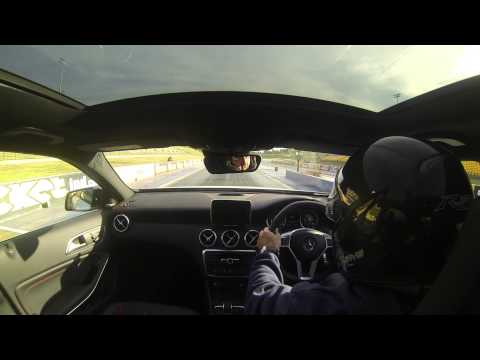 Story via
BenzBoost