One of the most annoying first world problems for your Mercedes-Benz (or any other modern car with an electronic key fob) is when the remote battery has died.
Since it's not exactly the type of annoyance that you would take your car to a service station, the best way to resolve it is, obviously, to change the battery(s) yourself. Sure, that sounds like easy peasy, but every car maker has its own idea of how a key fob should look like and not everyone knows how to open one without breaking something.
The key fob for most Mercedes-Benzes manufactured since 2003 is pretty much standard looking between all models, but we decided to show you how changing the batteries for a W211 E-Class looks like.
As you can see in the following video, you should first remove the valet key by pulling it out of the casing. Taking a peek inside where the key normally sits, there is a small bit of metal that you have to push it in while sliding up the plastic part of the key fob, thus revealing the compartment where the two batteries are located. The following video will probably explain it better, though.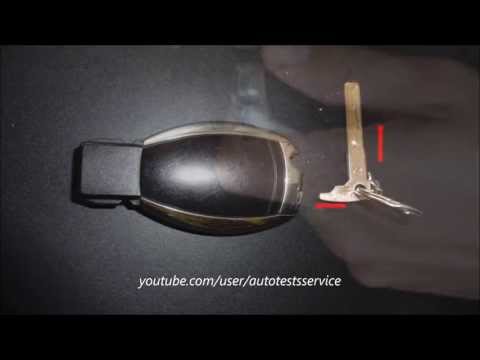 This is a DIY guide and, as such, you must be aware the procedures described here involve some risks. autoevolution cannot be held responsible for any possible damage that might result while following this guide.