According to a recent report by Automotive News, Mercedes-Benz will finally add their own idea of a head-up display system on the upcoming W205 C-Class and the W222 S-Class flagship from the fall of 2014.
Like all modern automotive HUD systems, theirs will project data like a speedometer rating, certain sat nav elements and various warning functions (like when a pedestrian is detected by the vehicle's night vision system) onto the windshield, in front of the driver.
The rather late addition of the technology by Daimler on its cars comes after years on end Mercedes-Benz engineers saw the HUD systems as being a potentially distracting piece of technology for the driver.
In recent years they seem to have changed their minds, especially since the technology has also found its way to portable navigation systems and it is estimated that about 1.2-million vehicles are sold with HUD systems worldwide.
"This technology won't come just on one model," said a Daimler executive, quoted by Automotive News . "For the investment to pay off, it needs to be a comprehensive roll-out."
Modern head-up systems were first introduced by BMW as early as 2003 and by certain Audi models soon afterwards, but the aviation-inspired technology was first seen in a road-going automobile when it was offered on the Oldsmobile Cutlass Supreme and the Pontiac Grand Prix in 1988.
Even though they are very late to the game, if the upcoming HUD systems from Mercedes-Benz borrow at least some parts from their marvelous DICE system featured in the video below they can pretty much blow the competition out of the water.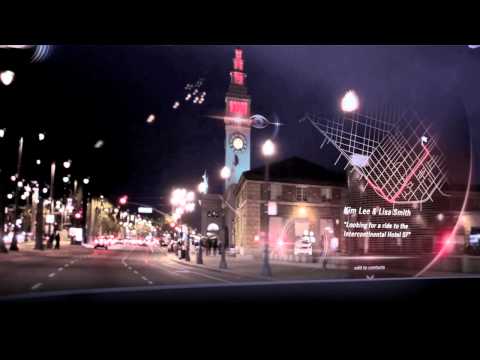 Story via
Automotive News