According to recent reports, some of which we've also covered, the upcoming W222 Mercedes-Benz S65 AMG uber-saloon will have at least 630 hp.
We won't know for sure if those reports are true or
AMG
will shove a few extra horses in there, but what is almost confirmed is the fact that the car will be launched at the Los Angeles Auto Show in November.
Obviously, the S65 AMG won't be the only V12-engined S-Class, since all the previous ones were actually souped up versions of the S600 flagship. Indeed, the W222 S600 is coming as well, with some industry voices saying that, for the first time ever, it will arrive after the S65 AMG version.
We're pretty reserved about that last bit of info, since it doesn't quite make a lot of sense from an image point of view for the three-pointed star.
The most talked about rumor about these two cars is if they will have a completely new V12 or just more up-to-date versions of the now pretty old 5.5-liter M275 engine. Until our thirst for official info will be quenched by the cars' releases, here is pretty satisfying video of the two upcoming models gunning down the Nurburgring's Nordschleife.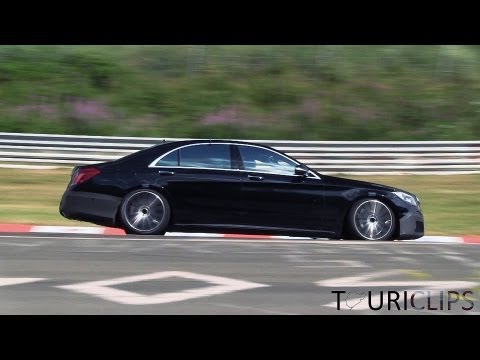 Video by
TouriClips