Social media 101: hijacking someone else's thread to shine the spotlight on yourself is never a smart idea. If you do it with a company with Tesla's following (and cult-like status), you'd better deliver on all the things you're choosing to boast about.
Faraday Future, a once very promising but now very troubled
EV
startup, found this hard the hard way, in a not so subtle attempt at hijacking the discussion on Tesla's California plant. You can see the original tweet at the bottom of the page, and
this link
will lead you to Internet gold because users were not having any of it.
For the past couple of weeks, Tesla and CEO Elon Musk have been in the news more so than ever before, due to Musk's decision to
re-open the Fremont, California facility
against local government orders to continue under lockdown. He also sued the Alameda County for blocking Tesla from restarting operations at the plant, and among other things, claimed officials should be more careful with how they behaved with "the last carmaker in California" or he will consider moving everything to Texas or Nevada.
Faraday Future chimed in to say that Tesla isn't the last or only carmaker in the state:
"We appreciate the support of California and the Federal government. @elonmusk @Tesla is not the last carmaker in CA. We are here too."
Since Faraday Future is still technically an EV maker, this tweet is hilarious for one major reason, as many commenters rushed to point out. In order to call yourself a "carmaker," you first have to make cars. Which FF is yet to make.
Although the company has been in existence since 2014, so far, it's only made concepts and prototypes. The one that would have put FF on the map as an actual carmaker,
FF 91
, is still not in production stage and, to boot, has been delayed once more. Making matters only worse, the company has serious financial issues, and all the millions sunk into it so far have dried up, without leaving a trace.
It's true, Faraday Future is still based in California and it is still in the business of EVs. But riding on Tesla's coattails, on a discussion about Tesla's plant here (one that employs over 10,000 people and produces hundreds of vehicles a day), is rude. And will get you in trouble if you don't have any actual production car to back your "carmaker" claim.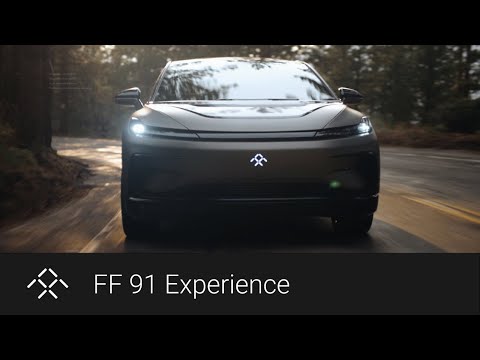 We appreciate the support of California and the Federal government. @elonmusk @Tesla is not the last carmaker in CA. We are here too. @realDonaldTrump pic.twitter.com/VNHgQBxqy6

— Faraday Future (@FaradayFuture) May 12, 2020
I think you have to be producing cars to be considered a carmaker.

— Teslavangelist YT (@teslavangelist) May 13, 2020
May 12, 2020
So you have even one customer?

— Techgnostik –ü (@Techgnostik) May 12, 2020
You are more like a prototype maker. Make a car first and then we will talk about you car maker title.

— Aravind Madhav (@halfwind98) May 13, 2020