√, the final frontier… between coolness and madness, some might add. In mid-February we told you about
Project AH A MAY
, a crazy and surprisingly cool idea someone at Yamaha had, to have two groups of designers do each other's tasks. That is, having the guys from Yamaha Corporation, who deal with musical instruments and hardware work in transport design, while their colleagues from Yamaha Motor CO. Ltd. would create some music-making concepts.
We knew how the bike would look and the overall impression was that things went too far in crazy territory. High-res photos have now surfaced and the bike no longer seems THAT wacky. Of course, we're looking at a design exercise, a prototype created for the sole purpose of trying to see what wild approaches might lead to.
One simply can't ignore the strange shape
Disappointing to some or intriguing to others as the Yamaha Root may be, we know one thing for sure - this is one bike nobody will forget any time soon. Built on the MT-07 platform, the bike was changed dramatically and transformed into a completely new two-wheeler breed. However, it's not the lenticular wheels or the bobber tank which catch the eye, but the same strange structure above.
The rear subframe was reduced to a small brace supporting the huge seat which dominates the entire bike. This radical seat has a very organic shape and extends towards the front of the bike, covering the tank and the top yoke, and even the headlight. Aerodynamics may be a bit iffy at high speed as this structure may add a bit of lift, but it looks like you'll have to decide between form and function.
The lack of any dashboard is compensated by a special wrist gauge which looks like an ordinary watch but it is in fact a wireless tachometer, trip meter and neutral gear indicator. Not sure if keeping an eye on the "watch" from time to time is exactly safe, but the generic idea is definitely nice.
Don't worry, you won't see the √ in a Yamaha dealership any time soon and this will probably end up in a museum, possibly touring the shows occasionally. Anyway, quite an interesting take!
Yamaha Root showcase video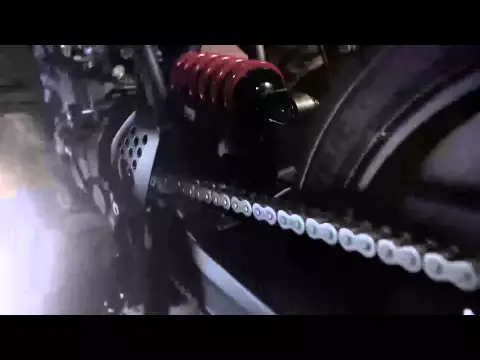 On Project AH A MAY