Torque steer is the dreaded enemy of fun in front-wheel-drive cars with big power figures. Over the years, the phenomenon has grown out of the hot hatch segment and into the volume market.
What is torque steer? Well, if you have not experienced it yet on a front-wheel-drive vehicle, you either did not have massive amounts of torque to begin with or the car you drove featured smart solutions to keep things in control.
Torque steer happens in
FWD
cars that have a transversely mounted engine. It only appears when the vehicle is subjected to heavy acceleration, and it is manifested through an unpleasant tug in the steering wheel, as the front wheels try to achieve grip and make the vehicle go faster.
As a driver, when torque steer happens, you usually feel that the steering wheel has got a mind of its own, and it is trying to cut loose from your hands.
Leading causes of torque steer are asymmetric driveshaft angles, different torque to each driveshaft, suspension geometry tolerances, unequal traction forces caused by road surface, uneven tire wear, and other differences in the driveshafts, like unequal diameters.
So, it is possible to suffer torque steer because of worn-out suspension bushings, or old tires, as well as a poor road surface. Other elements that can favor or even trigger torque steer are worn or loose parts, tuning an engine and significantly improving its torque and horsepower, and many more.
Over the years, carmakers have developed solutions to reduce or even eliminate torque steer on their front-wheel-drive models with high power figures. We review them to explain the technology and the different technical solutions applied by most carmakers to make their models enjoyable for drivers.
Equal driveshafts
Since transversely mounted engines usually suffer from torque steer, one of the first solutions devised by automakers included equal length driveshafts. The use of this solution commanded an unnatural position of the engine, favoring understeer.
However, there were other solutions, like using an intermediate shaft instead of the longer driveshaft and connecting it to the gearbox on one side and the equal length shaft on the other. Some companies have developed even length driveshafts for aftermarket applications, but results may vary, as they have to have the size and materials spot-on to ensure reliability and safety.
Other solutions include making the shorter shaft hollow and the longer one solid. However, these solutions do not always work, as their performance can be limited in cornering situations and with high horsepower and torque figures.
RevoKnuckle
This is a suspension solution used on the Mk 2 Ford Focus RS. It allowed the carmaker to provide customers with a high-powered FWD hot hatch that was not uncontrollable because of torque steer. As the lucky ones that managed to drive one can tell you, myself included, the Mk 2 Ford Focus RS did have torque steer even with this suspension and its limited-slip differential, but it was manageable.
What is interesting about this strut-type suspension setup is that it was initially developed for the Mondeo range, which suffered from torque steer in the high-powered diesel versions. So Ford devised a suspension setup that would handle the extra torque without the need for a limited-slip differential in the Mondeo, while the Focus RS got an
LSD
as well to deal with the extra lb-ft.
How did it work? The idea behind this ingenious suspension setup was to split the steering and suspension functions of the front axle. Ford's solution involved adding a "knuckle" to the primary assembly on each of the front wheels to provide the steering movement and separate it from the suspension arms.
Toyota first made cars with "Super Struts" back in the late 1990s, but more recent and widespread systems are manufactured by Ford and General Motors. The current Honda Civic Type R features a similar setup, developed in-house by the Japanese carmaker. Honda calls it a Dual Axis Strut Front Suspension, and it uses two supporting kingpins in the front suspension, as well as electronically adjustable dampers.
The knuckle deals with steering inputs, while the strut aids in power distribution. For good measure, a limited-slip differential was added as well. Engineers explain that torque steering is reduced by 55% compared to a regular suspension.
HiPer Strut
Like Ford, General Motors developed a special front suspension that would allow front-wheel-drive cars to experience less torque steer. As we explained above, the system worked by separating the steering from the suspension on the front axle by adding enhanced struts.
The system works miracles in handling and for eliminating torque steer, as it allows reduced camber change when the vehicle is driven away from the center position of the steering wheel, ensuring that the tire is perpendicular to the road during cornering.
Sure, the "Super Strut" suspension adds weight, cost, and complexity to a front-wheel-drive car, but it works for its achievements and pays its dues. Along with the high-powered versions of the Opel/Vauxhall Astra and Insignia models in Europe, GM also used the HiPer Strut system on the Buick LaCross CXS and Buick Regal GS models.
Electronically controlled differentials
The ever-increasing popularity of hot hatches that handle well and provide proper horsepower and torque figures led automakers to seek solutions to reduce torque steer on a budget. One of the solutions they found was the electronically controlled differential.
Volkswagen uses a system like this, and the Germans call it the XDS
Electronic Differential Lock
. They used to have a function called
EDL
for some time, but the XDS is an evolution of the former as it does not wait for the wheel on the inside of the turn to slip before simulating a limited-slip differential.
It works with the aid of sensors that monitor individual wheel speed, vehicle speed, throttle level, steering angle, and selected gear. Parameters are compared in real time with a set of stored values, and when the system thinks that the driver will experience torque steer, it activates the XDS function.
The XDS system works by applying pressure to the braking system of the inside wheel. As Volkswagen explains, the level of pressure varies from 5 to 15 bar (72 to 217 PSI). The system works in most cases, and it almost feels like a toned-down mechanical limited slip differential. However, it induces extra wear on the front brakes, and it does not perform as well as a mechanical LSD in high-performance applications.
Limited-Slip Differential
A more expensive solution, often used in high-performance applications, involves a limited-slip differential. Since this type of differential is intended to improve power transfer to the wheels and supplement traction, it increases torque steer. However, with careful suspension tuning, a limited slip differential will make torque steer controllable and improve overall performance.
The latter is the reason this system is used in many hot hatches sold all over the world, as it enhanced cornering abilities while driving in a sporty manner. Latest limited-slip differential technologies allow more control of each wheel and improve stability and traction when cornering and driving in a straight line. These systems work by braking the wheel that tends to lose traction, similarly to the electronically controlled solution.
As we explained above when mentioning the Ford Focus RS, the hot hatch from the Blue Oval did experience torque steer even with a good suspension and a mechanical limited slip differential, but the pair of solutions made the car handle great and was a thrill to drive nonetheless.
HiPer Strut system explained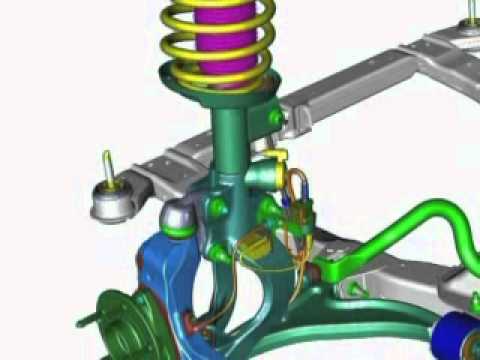 Ford Focus RS Mk 2 Revo Knuckle system explained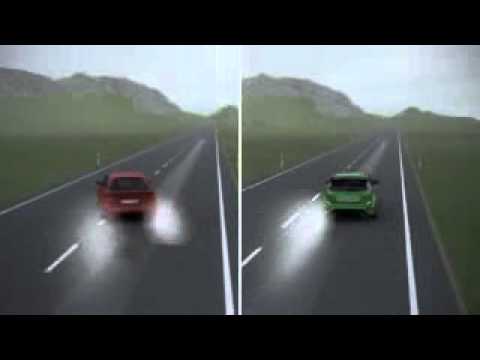 Prodrive engineer explains Active Torque Dynamics system for FWD limited-slip differential