School's out for summer – or will be in a matter of days. It's that lazy, hot, hazy time of the year when we can all relax a bit more, unwind a bit more, and have a bit more fun. And what better way to do all these things than with a decent streaming binge of Hollywood's most adrenaline-packed action flicks?
38 photos
Photo: Paramount Pictures/Warner Bros/Paramount+/Netflix/MAX/Amazon/20th Century Fox (Composite)
Since the debut of the first guide of this kind on
autoevolution
, we've turned it into a
monthly tradition
. What's a good friend for if not to offer assistance in the form of a curated list of the most interesting movies and TV shows, and with content relevant to our interests, whether cars, aircraft, leisure watercraft, or anything with wheels with or without a motor?
June 2023 kicks off the summer season, which in Hollywood, is the same as the blockbuster season. Old productions and timeless classics, and fresh new films and series are coming to the streaming platforms, so buckle up and let's run through what's coming on the five most popular platforms.
NETFLIX
They say Hollywood's lack of creativity is showing when it takes classics and remakes them for the younger generation because remakes hardly ever hold a candle to the original. This is one of the few notable exceptions: a remake of the 1969 film of the same name, with a very talented (and gorgeous) cast comprised of Charlize Theron, Mark Wahlberg, Donald Sutherland, Edward Norton, and Jason Statham.
They're a crew of hardened criminals who, at the wheel of the
first electric MINIs
ever to grace the silver screen in a now-iconic subway scene, carry out the most spectacular heist you never knew happened. The film plays out not like an ad for MINI but more like a love letter, and it premieres on June 1.
This one goes out to all the spandex-loving cyclists: a docu-series offering an inside look at the most grueling bike race in the world, the Tour de France.
Unchained
covers the 2022 edition of the race and the eight teams, with participation from journalist, cinephile and film professor Gerard Camy.
The series is a Netflix original and promises to paint an unflinching, sometimes brutal picture of what it takes to make it in this genuine tour de force – and what it takes to be a champion on two wheels. The first 45-minute episode of the 8-series drops on June 8.
Fans of writer/director Christopher Nolan have a saying,
"In Nolan we trust,"
granting the Brit the grace of never doing anything wrong, at least when it comes to filmmaking (*except for
TENET
).
Dunkirk
is Nolan's distinct filmmaking style applied to one of the bloodiest chapters of WWII when Allied soldiers were evacuated from Dunkirk as German troops advanced.
The evacuation is told with little dialog from different perspectives (land, sea, and air), painting a glorious and gory picture of what the real event must have felt like. Nolan's style is such that you won't even be distracted by Nolan regulars making an appearance (Tom Hardy, Cillian Murphy, Michael Cane): the film is an experience in itself, lived for the action on the screen and not the famous names attached to it.
It's almost as if Netflix creatives got together and talked until they came up with a little something for everyone because here is a new original series for car enthusiasts with a soft spot for reno shows.
Tex Mex Motors
starts from the simple premise that you can no longer find affordable classics in the U.S. to fix up and sell, but they abound over the border in Mexico.
The team from Tex Mex Motors, with Mike Coy of Fast N'Loud and Gas Monkey Garage and Rob Pitts (aka Rabbit), do just that: travel over to El Paso to look for junk with potential, then take it over the border and into the auto shop, where they overhaul it and turn it into "jewels." The first episode drops on June 9; based on the trailer alone, expect some scripted drama but lots and lots of awesome rides.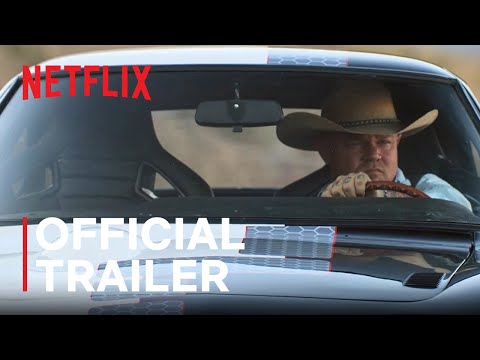 MAX
June marks a change in direction for the former HBO Max, which goes beyond dropping the HBO from its name. Kicking off the month is this classic, a surprisingly touching and heartbreaking take on the human costs involved in military conflict.
Starring Jeremy Renner before he became an Avenger and the man who
got run over by a snowplow
and survived,
The Hurt Locker
earned director Kathryn Bigelow an Oscar and praise from fans and critics for daring to look behind the veil of patriotism to show the costs soldiers pay for their service.
Downey's Dream Cars (2023)
Saving the best for (almost) last, June 22 sees the premiere of
Downey's Dream Cars
, a new original series produced by and starring Robert Downey Jr. As it turns out, though he never made much fuss about it, RDJ is quite the car aficionado, with an enviable collection. At the same time, though, RDJ is passionate about doing something to make the planet a better place for our children, including his own, and these two things come to a head.
He's spent the past three years putting together a team of professionals that will convert his fleet into hybrids or full EVs, and the show will see him scout out new rides and overcoming conversion hurdles with plenty of humor and
RDJ-typical flare
. A must-see by all counts.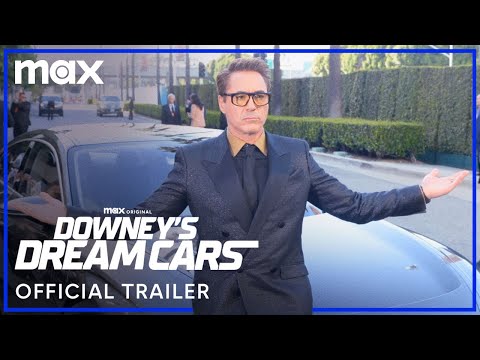 HULU
Tom Cruise has been everywhere for months, as his most famous action films dropped on streaming – and a couple in a theater near you. If you still feel like you could use a bit more Cruise running and butt-kicking, Hulu has this 2010 action thriller slash romance slash comedy.
Cruise plays a disgraced spy who must clear his name, and Cameron Diaz is the blond airhead who gets mixed up in all this and, despite having no butt-kicking experience, becomes a valuable sidekick in almost no time. The recipe is tried and tired, but
Knight and Day
is still a nice, if rather mind-numbing, way to pass the time while enjoying
pure Tom Cruise action
with bike and car chases, explosions, and lots of pew-pew.
The X-Files: I Want to Believe (2008)

"To find the truth, you must believe,"
reads the tagline for the second standalone
X-Files
movie. The original series ran for nine years and 202 episodes and marks a milestone in modern television, spanning a cult following that is still very much around today.
The second feature film, which can be enjoyed by newcomers to the franchise, drops on Hulu on June 1 and brings along aliens, high-level conspiracy, paranormal activity, and good ol'-fashioned police work. David Duchovny and Gillian Anderson reprise their iconic roles of Mulder and Scully, with appearances by Amanda Peet, Billy Connolly, and Xzibit. Chris Carter, who also created the original Fox series, returns as director in what has been dubbed the most underappreciated film of its kind.
AMAZON PRIME
A car classic if there ever was one, and as it so happens, yet another example of how remakes can actually match the original, if not surpass it – at least in terms of longevity, if not critical acclaim.
Gone in Sixty Seconds
sees Nicolas Cage and Angelina Jolie team up to play car thieves of the highest skill, choosing to work together to pull off an incredible heist: steal fifty exotic supercars in just three days.
Perhaps more famous than the odd paring of Cage and Jolie playing love interests is the main car character,
Eleanor
. Eleanor is a Dupont Pepper Grey '67 Mustang fastback posing as a Ford Shelby Mustang GT500 and, even today, after 23 years, is still one of the most enduring leading car characters to have ever graced the silver screen. The relationship between Randall "Memphis" Raines (Cage) and Eleanor is a far more convincing love story than whatever the writers came up with for what he had with Sara (Jolie).
The Transporter & Transporter 2 (2002 & 2005)
Nothing better to get into the summer mood than a 2000s action classic: light on story and silly in message, but heavy on action, with impressive stunts and more explosions than you could or want to count, fast driving, nicely choreographed fight scenes, and a kiss or two thrown in for good measure.
Jason Statham is the Transporter, a professional who "transports" packages for wealthy clients without asking questions, always on time and always in an irreproachable manner. Just give the man a BMW, or any other car for that matter, and he will get the job done. Until one day, when he breaks his only rule and opens the "package," which triggers a chain of events that he will have to fight his way out of – much to our viewing pleasure.
Do you like robots, or love the prospect of one day being able to share your personal life with them? Then, you're going to hate
M3GAN
. This 2023 viral sensation slash horror film with Allison Williams and Amie Donald is the modern version of Chuky. Instead of a doll, though, we get an android equipped with artificial intelligence meant to protect children and keep them from ever feeling lonely or sad, at whatever cost.
You can watch
M3GAN
as a sort of cautionary tale on the progress of AI and its integration into our daily life to the point where we use it as a substitute for real human interaction. Or you can see it for what it is: an awesome and well-written horror movie that's equally unsettling and violent, with awesome action scenes and even more awesome dancing from M3GAN – which is perhaps the most disturbing thing about it.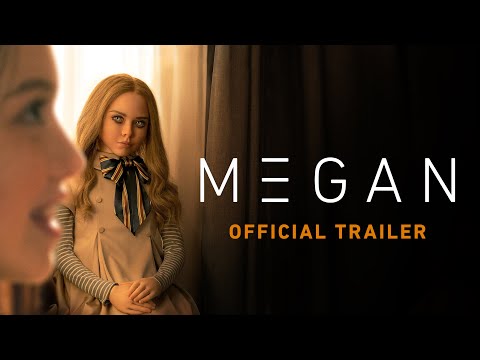 PARAMOUNT

Star Trek: Strange New Worlds
is getting its second season this month, and the fans are getting the full Star Trek treatment, including a fine selection of blockbuster films.
June is a good month to be a Trekkie! In addition to the follow-up season for the adventures of the
USS Enterprise
crew under Cpt. Christopher Pike (portrayed by Anson Mount), we're getting the chance to revisit old adventures and old friends. The list includes but is not limited to
Star Trek II: The Wrath Of Khan, Star Trek III: The Search For Spock, Star Trek IV: The Voyage Home, Star Trek V: The Final Frontier, Star Trek: Nemesis
, and
Star Trek: The Motion Picture
, both the theater version and the director's cut.
A four-part Showtime docu-series based on the 2017 bombshell NYT story about how
the U.S. government
had been secretly tracking UFOs and the snowball effect it had. Produced by J.J. Abrams' production company Bad Robot, the series takes a look at the widespread phenomenon of UFO sightings and the culture it generated over the years, leaving civilians who reported them ostracized and mocked.
At the opposite end are the government, the military, and private companies, who, apparently, have been keeping sightings a secret all along. Not only are they real, but they're known to all the key players, and they've chosen to do nothing about it, keeping us in the dark. Obviously, the universe is too big for us to be alone in it, but if you're game for some conspiracy theories at the highest level and alien life, here's a rabbit hole to go down.