Behind the Dream is the name of a series of short movies that document the story behind Robbie Maddison's breathtaking motorcycle surf stunt performed in Tahiti this summer. Riding a motorcycle across a pond is one of the things we get to see quite often, but taking a two-wheeler out in the middle of the ocean and surfing a wave definitely isn't.
The documentary shows us how hard the road was from
Maddison's initial idea
to actually finding a solution that works and that might stand some chances of getting things done.
The team used various motorcycles, numerous ski designs, and even multiple suspension setup options, from rock-hard to smooth and elastic. An airbag system was also used to keep the bike afloat when things would go wrong, and even so, the mechanics would have to work between 5 and 7 hours to restore functionality of a drowned motorcycle.
Getting used to swimming in full riding gear
Since drowning was one of the dangers Maddison was constantly exposed to, he also needed to get acquainted with swimming in the sea wearing his full riding gear, goggles, helmet, boots and all. The team also employed help from local professional watermen, as the reefs in the area were also a safety concern.
Tests were carried out in a lagoon, with multiple runs from land back to land, from the shore to the barge used for the final launch, and then launching towards the banks of the lagoon.
Aside from the epic side of the whole adventure, Robbie Maddison's motorcycle surf stunt is a wonderful story of how powerful a resource strongly believing in a dream can be. With failing to land on the receiver barge after the first outing and crashing violently into the side of the boat, sinking the bike once more, and all, maybe some would have given up.
Two people almost drowned, Maddison and his in-water camera guy
The third part also tells the story of how Robbie and his main camera guy in the water had a very close brush with death, being repeatedly hit by huge waves and the jet skis unable to either spot them or reach for them.
Frankly, this documentary is way more intense than the finished video of the stunt, and we are so glad to be able to show it to you. Enjoy an overdose of bike engineering, boldness, seasoned with a decent amount of stunt insanity and crowned with an epic victory over the sea.
Part 1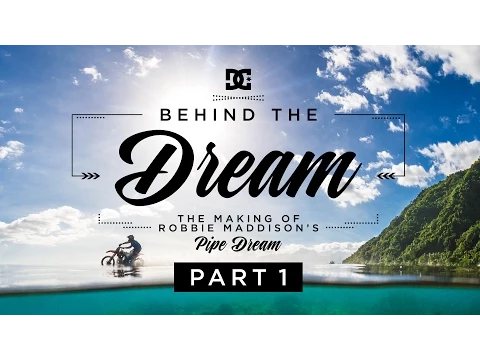 Part 2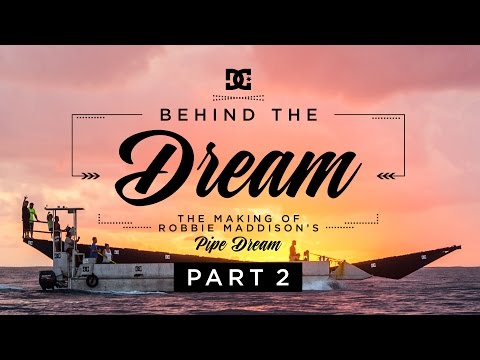 Part 3