Victory Motorcycles shows two new teasers for their upcoming all-new machine, the Octane. This time, Victory has Swiss drag racer and bike builder Urs Erbacher and racing engineer Alex Opperman talking about the Octane. Short as these teasers may be, they are still exciting and raise the anticipation thrill.
Alex Opperman describes the engine of the Octane as being an intimidating presence, and this only brings back to memory Zach Ness' words. The American builder described the sound of the engine as being the closest thing to the
rumble of a supercar
.
As we already mentioned, the two custom bikes that anticipate the Octane, Ness' Combustion and Erbacher's Ignition, come with very aggressive exhaust pipes that enhance the grunt of the new Victory engine, but the production version will be a little better-behaved.
Still, we can expect the Victory Octane to be a machine that only makes a few compromises
If anything, it's obvious that Victory is looking forward to making a change in the American cruiser segment. Right from the start, the company was bent on offering an alternative to the classic, conservative Harley-Davidson machines, so the Octane is just another step in that direction.
How much the new platform will be able to make a significant change remains to be seen, and today's editorial will deal exactly with this.
We still have a week until Victory will pull the wraps off the Octane, and we're almost sure some more teasing will surface. However, one thing is certain, and that is the fact that the Octane might represent a turning point in Victory's evolution.
The two videos after the jump show a 4-valve cylinder head for the Octane, but reveal nothing more on how the bike may be, nor do they hint to the power of the mill. The only thing we can speculate on is that the final version of the bike will not be radically different from Ness' and Erbacher's machines. Cometh Feburary 19!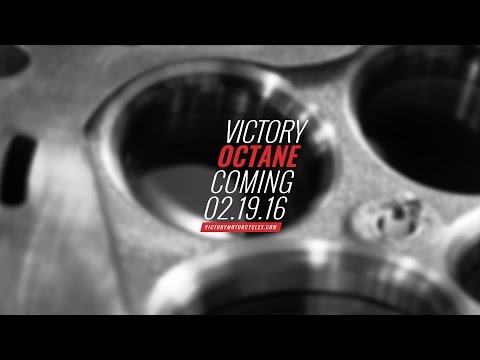 Urs Erbacher on the Octane