The Mercedes-Benz C 63 AMG is seen by many as a hooligan in a suit. How else would you call what is technically a racing engine with a somewhat elegant executive sedan around it?
Developed entirely in house by
AMG
in Affalterbach, the M156 powerplant can give you both nightmares and wet dreams, depending on what side of the car-loving community fence you're on.
People who like precision instruments that are all about efficiency and lap times might be a little disappointed with the tail-happiness of the C 63 AMG, while more old-school petrolheads will be absolutely in love with the hooning potential that this car has.
The 6.2-liter, normally-aspirated V8 is most likely one of the most iconic performance engines in the last few decades, and part of its massive appeal is most likely derived from the hair-raising soundtrack it can provide.
The peeps from Agency Power fitted a non-facelift C 63 AMG with their own complete exhaust system with electronically-controlled butterfly valves that can give either a window-breaking roar or a confident but non-glass-threatening V8 sound. If you think there might be a better way to emphasize such a modification to a car than the following drifting and burnout video make sure to tell us.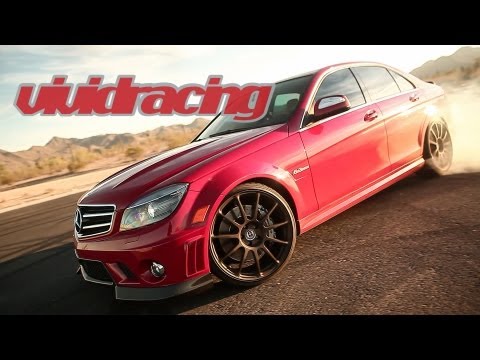 This is the afterparty, where the cops came after a noise complaint from miles away: