Converting a used car into an EV would make sense if the retrofit kit would be affordable. But when your used car is worth less or much less than the €10,000 (about $10,900) mark, and it costs you at least that amount of money to transform it into a humble EV, it makes no economic sense. Unless your used car is actually a vintage car.
Forget about high mileage, rusty, smelly and endless source-of-problems cheap cars that you can find online for a few hundred euros/dollars or a couple of grand.
It's all about restored and well-kept cars that usually cost more than ten grand and they mean the world to their owners. If these owners are also environmentally conscious, there's a good chance they will pay good money for
a professional conversion
.
R-FIT is a commercial brand under the parent French company MCC Automotive, based in Cassis, France. It started business in 2016 by developing and approving
EV
conversion kits for the Citroën 2CV and Renault 4L.
Yes, they are small cars. Yes, they are very simple and basic. Yet, they are pretty expensive, because these are really iconic cars for the French people, almost like the "baguette" or "la tour Eiffel" (no translation needed).
Until then, fans all over the "L'hexagone" will get the chance to admire, talk about and even order the EV conversions of iconic R4 and R5, along with
the first generation Twingo
at the 47th Rétromobile car show in Paris, taking place between 1 to 5 February.
The electric retrofit kit for the vintage Renault 4 will be available in February from €11,900 (almost $13,000), including VAT and installation. The kit for Renault 5 will go on sale in September 2023, while the kit for the first-generation Twingo will be made available at a later date.
Now, about that price – is it expensive or is it expensive? If you add around €2,000 euros (less than $2,200) you can have the Dacia Spring, the most affordable electric car in Europe, thanks to the French ecological bonus.
So, why bother converting a Renault 4, or 5, or a Twingo? Because they are not simply cars, they are icons. People buying these vintage cars is a clear sign they can afford expensive cars. Ok, what's on the menu for that amount of money?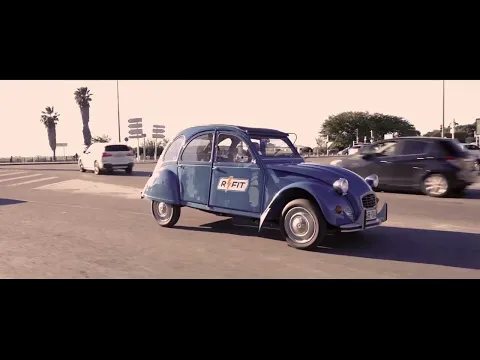 The internal combustion engine is replaced by a brushless synchronous engine, with a peak power of 14.5
kW
, enough for giving the car performances equivalent to
the original engine
. The original mechanical transmission system remains untouched, so it should provide an interesting experience to be able to manually shift gears without the sound of the engine revving.
The battery is of lithium iron phosphate (LiFePO4) type, a cheap and old formula. The 105 V battery pack has a capacity of only 10.7
kWh
, so the maximum driving range of approximately 80 km is hilarious compared to modern EVs.
It can be charged via a 16A – 220 V domestic plug, and the full charge takes 3 hours 30. Don't expect anything like DC fast charging. And you should know the boot capacity will be much less because that's where the batteries are placed.
Add to all this unimpressive package a two-year guarantee and that's about it. Oh, and don't forget the cost of the car before converting – a good preserved or freshly restored Renault 4 has an average price of €14-15,000 (around $15-16,000). After all, it was the most successful French car of all time, with 8 million units being produced between 1961 and 1993.
a modern Renault Zoe
, a better EV in every aspect. Except for the vintage flavor… But the good news is this vintage EV is eligible for the state subsidy.
So maybe paying around €20,000 ($21,700) for an iconic French car converted to EV makes sense, after all – despite the short range and limited performances. Interesting fact, most Renault 4 collectors are young people, who are also more prone to accept transforming it into an electric car.
We are yet to see the Retrofit kit specs for Renault 5 and first-generation Twingo. By the way, 2023 marks the 30 years anniversary of this little cutie. On this occasion, Renault's design team prepared a specially customized model.
It's a reinvented Twingo, advertised as "a surprising tribute to the California lowriders of the 1990s", and it will make its first-ever public appearance at the 47th Rétromobile car show in Paris. Of course, it will be an electric conversion.