Better late than never, the Tahoe and Suburban got their performance game on with the RST. With
420 horsepower and 460 pound-feet
on tap, the full-size, truck-based utility vehicles are more than adequate for the long haul. But then again, enough is never enough in the world of tuning.
Enter Hennessey Performance Engineering and the Supercharged HPE650 Package. Developed around the 6.2-liter direct-injected V8, the upgrade cranks performance to 650 horsepower at 5,500 rpm and 658 pound-feet at 4,200 rpm. More to the point, output is on par with the
Corvette Z06
, and the torque figure overshadows the Dodge Challenger SRT Hellcat.
The quest for performance starts with a 2.9-liter supercharger system complemented by a high-flow intercooler and stainless steel cat-back exhaust. Add the HPE engine management calibration and all the necessary gaskets/fluids, and you're ready to play ball with the big boys.
Hennessey's package further includes professional installation, dyno tuning and road testing, and a three-year/36,000-mile warranty. The
dyno results
show that the stock RST produces 358 rear-wheel horsepower and 402 rear-wheel pound-feet. The numbers for the HPE650-ified RST, on the other hand, are as follows: 560 RW
HP
and 582 RW Lb-Ft.
From a visual standpoint, the stock and the upgraded RST are very alike, save for the serial-numbered dash and engine plaques, and the exterior badging. Those who already own a Tahoe or Suburban in non-RST flavor, fret not.
Hennessey offers the Supercharged HPE500 Package for the 5.3-liter V8-engined SUVs, which ups the suck-squeeze-bang-blow to 508 ponies at 5,250 rpm. If, however, you're in the market for the most extreme all-road machine Hennessey is capable of offering, you might be interested in the
six-wheeled VelociRaptor
.
The second most expensive
Hennessey
product after the Venom F5 hypercar retails at $349,000, including the donor F-150 Raptor.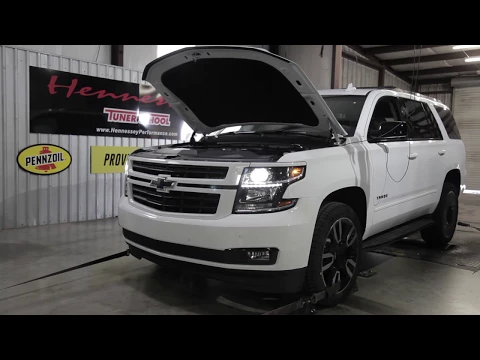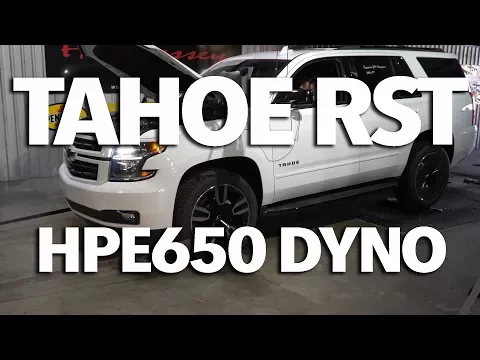 Tahoe RST with a HPE650 Supercharged Upgrade out testing and running strong! Full videos coming soon. #rst #tahoe #fast #hennessey #supercharged