The guys from TouriClips posted the video describing it as being filmed on 18 July, but that is still long after the car has started production, so the mystery surrounding this type of footage only deepens.
Just like the earlier E 63
AMG
4Matic clip, this one shows a mostly white car, with different bits on it painted in matte black.
Unlike the E63, though, this SLS AMG Black Series doesn't seem to sport an interior roll-cage and there is also a passenger in the car, probably trying to read any testing inputs from the vehicle while being pushed in every direction by the G-forces.
We will keep you posted as more details about these odd testing sessions appear, but so far we're as puzzled as you are about this.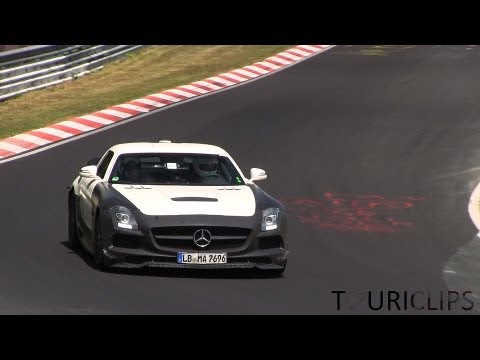 Story via
TouriClips