Prism Tube is the newest action camera from Sena Technologies, Inc. (Sena), and it is here to meet the basic requirements of riders and action sports enthusiasts. It lacks most of the flashy features of higher-specced and more expensive cams, but offers instead a small weight and a low profile.
If you plan to shoot the video of a lifetime and try to make it in the film directors' world with it, Sena's new Prism Tube isn't maybe the best option. However, if being able to record scenes in FullHD 1080p @ 30 fps during an off-road ride or have your personal eye witness during your commuting is what you want, this cam will definitely do.
Just like its name already says, the Sena Prism Tube is shaped like a tube that's one-inch (26 mm) long and 3.6" (10 cm) long. The enclosure is waterproof and weighs only 2.7 oz (75 grams), and that's less than a chocolate bar!
The Prism Tube doesn't come with fancy Bluetooth connectivity or WiFi; it only retains the bare necessities, keeping the size small and the weight low, while maximizing the battery life. Speaking of which, the Prism Tube can record for up to two hours on a single, 3-hour, 1000 mAh charge of the Lithium-polymer cell.
Sena advertises a 125-degree field of view for the lens, a 3.5 M pixel CMOS sensor and a f/2.0 aperture. Storage is not included in the package, but the Tube will run with a MicroSD card (class 10 or higher) up to 32 GB.
A cool feature is the fact that an external microphone can be used, enhancing the audio recordings for vloggers and in multiple other situations, and both mics come with ambient noise reduction, of course. Voice feedback and easy-access, one-touch on-off switch are also on the menu, plus SD card format button and a fault reset pin hole button.
So if you're searching for an action camera that can follow you in the rain, but you're not in for too many fancy features you believe you won't be using, getting a Sena Prism Tube for $119 should definitely be a choice worth considering.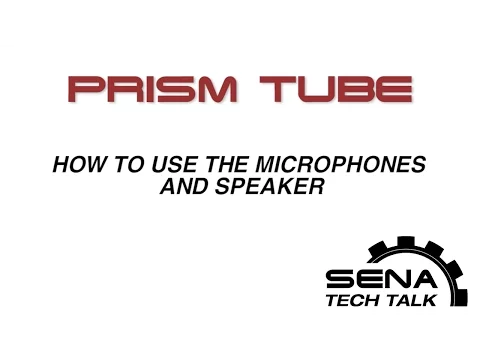 And a comparison with GoPro Hero3