As we were mentioning yesterday, the Mercedes-Benz S 63 AMG has recently had it press launch in Austria. During the event, both ex and current CEOs of Mercedes-Benz AMG were present and were kind enough to answer quite a few of non-politically correct questions from the journalists who were invited to he media drive.
The guys from MB Passion were also there, and among a number of other scoops they also got Ola Kallenius to spill the beans on the launch of the S 65
AMG
behemoth, which
was recently spotted completely uncovered while filming in the Netherlands
.
According to Kallenius, quoted by the German Mercedes-Benz blog, the upcoming twin-turbocharged V12 AMG is going to be launched simultaneously at the Tokyo Motor show and the LA Auto Show, since both events will take place at the same time, between November 22 until December 1st.
Apparently, he also confirmed that the model will feature a 630 hp version of the M275 V12 in the old S 65, only this time it will be fitted to a reinforced seven-speed automatic instead of the old 5 G-Tronic, while the torque might not be limited to 1000 Nm (738 lb ft) anymore, but the full 1200 Nm (885 lb ft) that the engine was capable in the first place.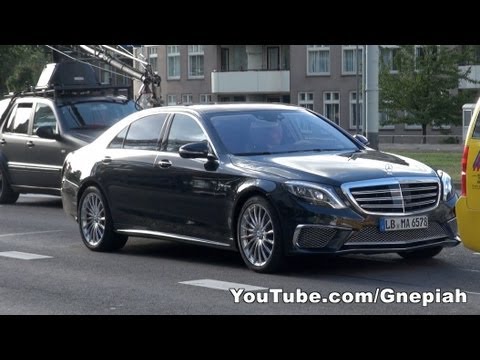 Story via
MB Passion