When it was unveiled about three years ago, the AMG version of the current generation of the Mercedes-Benz M-Class was met with a rather lukewarm reception from fans of the previous model, especially when talking about the less imposing exterior looks.
Not to say that the current ML 63
AMG
looks a bit off, but it certainly is way less menacing when looked upon in the rear-view mirror compared with the W164 generation.
In order to correct the mild lack of "evil" looks, some people take their cars to established Mercedes-Benz tuners like Brabus, who can fit them with wide bodykits, but even the Widestar package is a bit too mellow compared with the first ML 63 AMG stock bodykit.
This is where the Belgians from Expression Motorsport come in, with their ultra-wide bodykit for the current Mercedes-Benz M-Class making the car look like a four-wheeled version of the Terminator.
With a front bumper that somehow gives an Imperial Stormtrooper vibe and wheel arches so flared that they could house 23-inch wheels with absolutely no problem, the ML 63 AMG by Expression Motorsport is on an entirely new level when it comes to "get outta my way!" looks.
The tuning package is completed by an exaggerated rear diffuser that doesn't seem to serve any aerodynamic purpose, an F1-like center brake light and an exhaust system with quad exit pipes.
All in all, this is not the happy-looking Mercedes-Benz M-Class you would want to meet at night, in a dark alley.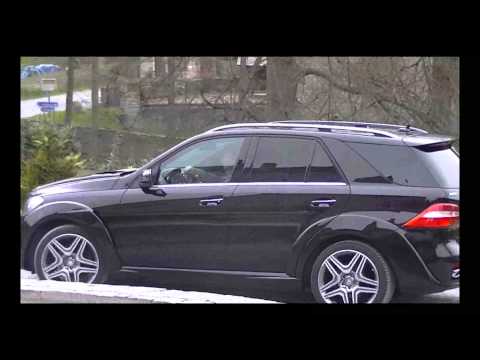 Hide yo kids, hide yo wife...