Ever wondered how most of those exciting car chase shots you see in action movies and certain car commercials get done nowadays? We're sure most of you did and you probably already know about the existence of such a thing called "camera car."
Usually fitted with a huge crane - that's called a "Russian arm" for obvious reasons – with a huge camera at one end and painted or vinyl-wrapped in matte black, camera cars are some of the most badass-looking vehicles you will ever see on the set of a movie or a commercial.
The above photo was snapped - in a US city that may or may not be San Francisco - by a Jalopnik user called tomtom615, who apparently lives right near an area where a new BMW X4 commercial was being shot a couple of day ago.
As you can see,
the recently-unveiled BMW X4
is filmed with what other than a matte-black Mercedes-Benz ML 63
AMG
(W164) camera car.
Powered by the first-ever version of the now legendary M156 engine, this generation of the ML 63 AMG is one of the most used high-speed camera cars in the industry, along with the Porsche Cayenne Turbo and sometimes the Ford Raptor when filming in the US.
The following video will show you how such a camera car works and the amount of work film makers put into creating those highly-dynamic chase scenes. Just remember that when the commercial showing the red BMW X4 from above airs for the first time – it was filmed using a Mercedes-Benz.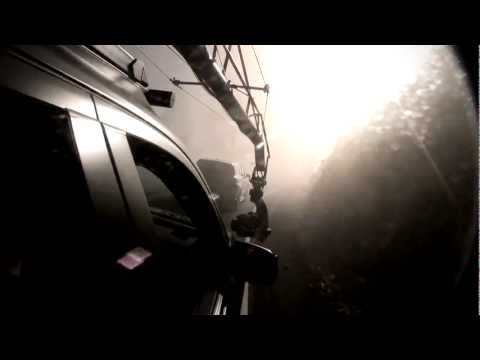 Story via
Jalopnik