The MY 2014 S-Class has had its press driving launch and the video reviews are starting to pour in. Among the first to deliver their impressions of the car are the peeps at AutoExpress, who don't seem to have found any noticeable low points on the new Mercedes-Benz flagship.
Already considering the previous generation the best car in its segment, this was the biggest question the reviewer tried to answer about the new model, going as far as calling it the best car in the world in the end, right up there with the Rolls Royce Phantom.
With the line coming from a British automotive magazine, the conclusion has quite a bit more weight than it should.
The reviewer praised the interior comfort and amenities the most, testing different S-Class models from both the driver and the passenger's point of view.
There is not much talk about the engines currently available on the car, but we can assume it was a rather short drive with each of the models, so there probably wasn't enough time to formulate an opinion.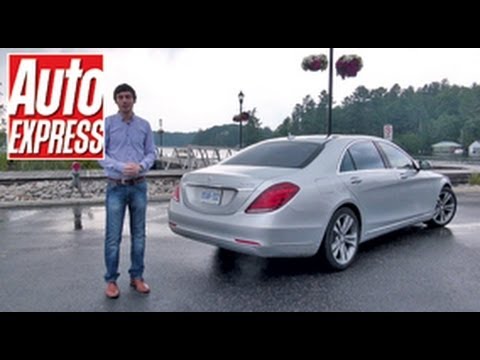 Story via
Auto Express