With the ad almost hitting the eight-million views mark on YouTube, you can guess that it certainly made some weaves in the online medium, including some that apparently hit some of their competitors.
Jaguar USA, for example, recently decided to have a go at Mercedes-Benz and their Magic Body Control system and
created a humorous commercial
of their own, which pretty much makes fun of the German company and its obsessive attention to safety, comfort and innovation.
Not even two days later, Mercedes-Benz responded to the Jaguar commercial with a spoof ad of their own, which in our opinion is just as funny while keeping it a little bit classier and advertising their Pre-Safe Brake system.
We actually prefer this latest ad to the "Chicken" original, since that one wasn't actually original in the first place and copied the "chicken have built-in stabilizers" idea from an older Fujifilm commercial which you can watch in
our first report
.
Mercedes-Benz Commercial: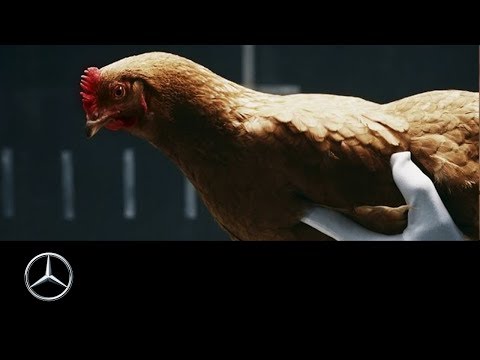 Jaguar Commercial: