It's a glorious day for electric bike fans and for the Canadian bike industry as the
Lito Sora superbike
finally hits the streets. The brain child of 5-year-old upstart Lito Green Motion, Sora blends in the most advanced electric technologies, superbike performance and exquisite café-racer styling to die for.
Developing Sora took around 2 and a half years of testing prototypes and painstaking assembling made by hand, and by all means, the bike really looks like it. Sora rolls with a frame made from carbon fiber and machined aluminum elements, accounting for the small weight and excellent stiffness living up to the superbike performance.
The 1498 mm (59.0 in.) wheelbase makes the Sora extremely agile in the urban environment, while no compromises have been made for the highway comfort. One of the really nifty features of the Sora is the electrically-adjustable solo seat, which allows riders of all statures to find their optimal riding position aboard this intriguing bike. Changes can be made on the fly, and this means the Sora adds a new definition for riding comfort and modern ergonomics.
Sora comes with a 27-degree, 43mm inverted forks and a fully adjustable Elka rear suspension, lightweight machined aluminum 17-inch wheels, dual 310mm petal rotors in the front and a 250mm rear one, and tips the scales at 260 kg (573 lb). Juice for the liquid-cooled direct drive motor comes from a hand-assembled 12kWh lithium-polymer battery which can be recharged in 9 hours with the on-board J1772-compatible charger.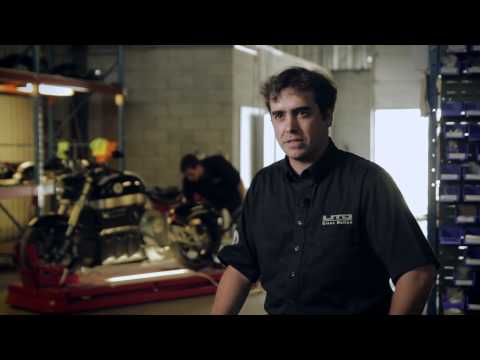 Crank torque reaches 90 Nm (66.3 lb-ft) and it helps Sora reach a top speed of 190 km/h (118 mph). The city range is 200 km (124 mph), with more than half this range available at highway speed. Another exceptional feature is the Battery Management System, a smart software which makes sure you have plenty of power to reach your destination. Riders input the route in the onboard GPS and Sora will adjust power delivery to provide you with the best ride the energy amount in your battery can achieve.
Regenerative brakes and a three-mode power deployment (performance, normal and safe range) are also standard. Comprehensive bike and system info is readily available on the 5.7" LCD touchscreen, as well as GPS data, maps and more, making the Sora even smarter.
Lito Sora is also available in custom colors, but they will require some extra dough. The base price is 48,500 Canadian dollars, which makes up for $44,385 or €35,525. Definitely not a cheap bike, but nothing that cool comes cheap.