Yesterday, the Internet gobbled up some very exciting photos of the new topless model of the supercar world, the Aventador Roadster. The car is an exquisite exercise in design, featuring many new styling elements that blew us away.
The Aventador Roadster is fast, powerful and aggressive, while also opening your world to a million kilometers of headroom and a million decibels of V12.
Just like it was
rumored
, the Aventador was shown to a select group of people who were invited to a private event in Miami. And thanks to that, we can show you what the roof is like to install. The old Murcielago convertible had a tedious roof that was a bit like pitching a tent, but this has a two-piece carbon fiber roof that can be installed in seconds.
You simply take each of the two pieces out of the roof and slot them into place using a couple of clips. And since they are made from carbon, they are light and easy to handle.
Top Install Removal Video by DragTimes: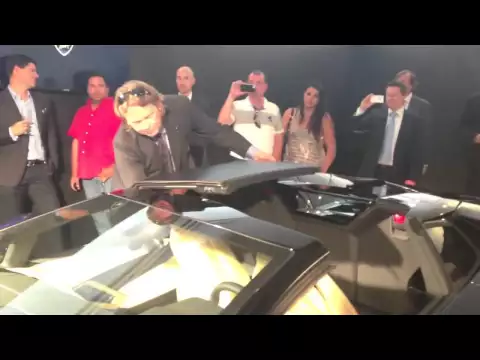 Roof installation filmed by sprite2065:

Short Preview film by DoctaM3: