He's been busy with Copa de America championship playing for the Chile national team these days, so it's no wonder Arturo Vidal felt the urge for some time off the other day. The problem is it appears he had one too many, considering an evening out at the casino ended with an unfortunate car accident.
As if crashing his Italian sportscar wasn't enough to ruin the night, he's now facing some serious offenses too, considering it was later proved he was, in fact, driving under the influence. According to
ESPNFC
, the Juventus star suffered minor injuries in the crash and was held until this morning when he faced a local judge. At the time of writing, the footballer was still in custody.
Local media reports claim that the Copa America's leading soccer player was driving with his wife on a highway south of the Chilean capital on their way back from a casino. The footballer himself later told fans that nobody was seriously injured and "we are all well and calm. Thanks for worrying".
We're not that well acquainted with how soccer works, but as far as we know you don't see things like that happening in Europe. In fact, some would say that the accident could affect the player's development throughout the South American tournament.
This would come as bad news for the national team too. So far Vidal scored twice in Chile's 3-3 draw against Mexico on Monday, and also scored in the team's opening win against Ecuador last week. Judging by the official agenda, Vidal has less than two days to get things straight since Chile's next game is scheduled for Friday against Bolivia.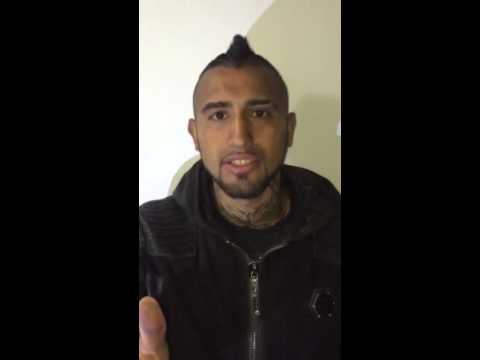 Lamentablemente me vi involucrado en un accidente de tránsito. Por suerte estamos todos bien y tranquilos. Gracias x la preocupación!

— Arturo Vidal (@kingarturo23) June 17, 2015