It's Easter time and although we all want to spend some quality time with our families, we still can't forget about our strong passion for cars, the only reason why some of us wake up early every Monday morning to go to office.
And since it's such a special moment, we decided to talk about a different kind of subject, one that's not at all supposed to offend someone, but to make all of us laugh on a topic that's almost a cliche: women behind the wheel.
Women versus men behind the wheel, a proverbial battle that has no winner, but each of the two sides criticise the other one on a regular basis. It's more like a never-ending dispute that's fueled by all kinds of studies and researches conducted by various institutes from all over the world, so no, we won't do that today, we won't step in and say who's better.
Instead, we're going to focus on what's already on the Internet, although there's one thing that must be clarified from the very beginning. We're not misogynists and although you may think otherwise just by reading the title, it's only the avalanche of online video clips that claim women are bad drivers. A simple search on YouTube does nothing more than to emphasize this.
A super expensive car crash caused by a female driver. It involved a Bentley Azure ($360,000), a Ferrari F430 ($220,000), an Aston Martin Rapide($199,950), a Rolls Royce Phantom (between $286,000 and $430,000), a Porsche 911 ($70,019) and a Mercedes S-Klasse (approx $158,000).
If you ask a man on the street "do you think you park better than the opposite sex?", the result will most likely be "Yes". But studies conducted by various organizations across the globe in the previous years bring absolutely no clarification in this matter.
Let's take the research
made
by car park firm NCP this year. According to the results, men usually need more time to find an free parking spot because... they drive too fast. Which means women indeed have an advance, as they drive slower and thus have more time to analyze the surroundings.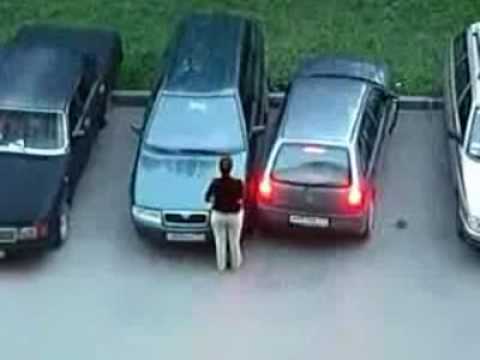 What's more, 39 percent of the women parked their cars correctly, while only 28 percent of the men did the same thing. Truth is, men did the whole thing a lot fast, with an average of 16 seconds needed to park a car, as compared to 21 seconds for women. A 5 second difference enough to allow female drivers park the vehicle in the middle of the parking place and thus avoid getting too close to the adjacent cars. Seems legit as far as we're concerned.
On the other hand, the 5-second difference we were talking about is a lot more important than you might be tempted to believe. The aforementioned organization estimated that a driver parks the car 1,004 times in a life, which brings us to a rather simple conclusion: women need 12 full days to park their cars, while men spend only 9 days to do it. Three full days for football and beer, what more can you ask for?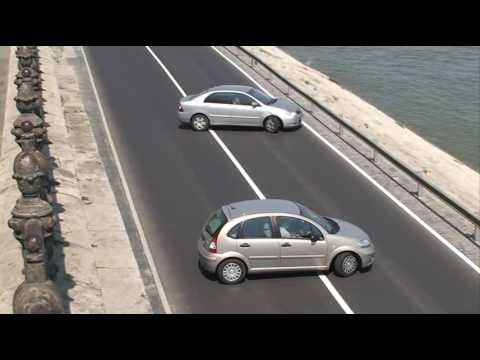 Another study
, this time conducted by insurance firm 4autoinsurancequote and called "Women Are Bad Drivers — Fact Or Fiction?", claims that women are indeed better drivers than men. How come?
Well, in 2007 in the United States, male drivers were involved in no less than 6.1 million car accidents, as compared to women with "only" 4.4 million. While the number of male drivers charged with DUI is triple than the one of women arrested for the same problem, around 80 percent of fatal or serious car accidents are caused by men, says the report.
Last but not least,
a study
courtesy of University of Michigan favors men. According to their findings, 20.5 percent of all crashes involve two women drivers, while 31.9 percent are male-to-male collisions. Male-to-female accidents accounted for 47.6 percent of the crashes.
So, judging by all these studies, women are better drivers than men. Still, there are some reports, most of them from the United States, that claim otherwise.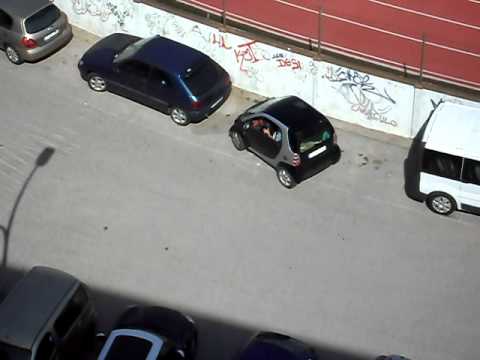 In March 2010 for instance, female driver Megan Mariah Barnes, 37, was on the way to a date with a new boyfriend. While in the car with her ex-husband, she noticed that she forgot to... shave her intimate area so she asked her ex hubby to hold the wheel. A collision
occurred
in which passengers of another car were injured. Shaving, driving, dating with a new boyfriend, ex-husband in the same car, he agrees to hold the wheel, how weird is that?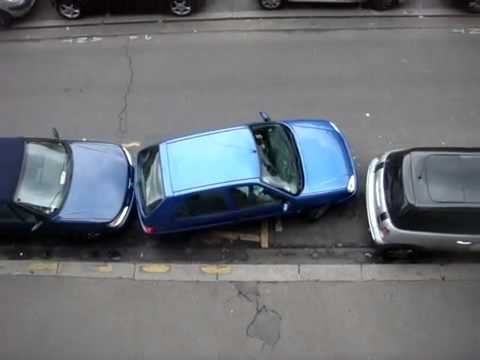 A different story, again a woman behind the wheel. A female driver involved in an accident in June 2010,
crashed
her car in a canal because of a... vampire(???). Or that's what she told the police. Apparently, a vampire appeared on the middle of the road, so the woman had no other option than to break as hard as she could and put the car in reverse. And that's how she ended up in a canal.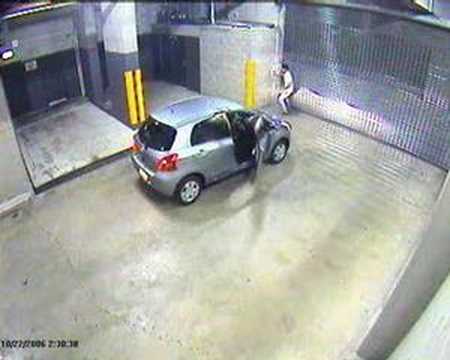 You do think we're misogynists, don't you? We're not, and here is the proof. Men can fail the driving test, too.
With all these being said, let's just hope the virtual battle between male and female drivers will come to an end some time. And because we know you're still thinking that we're just a bunch of misogynists, here's a clip that perfectly proves that male drivers are nothing different from the opposite sex.