We don't get to see videos of girls street racing supercar everyday, but this is exactly what we want to show you now. We're terribly sorry, as we didn't manage to bring you a clip that shows a female driver winning. The video we're bringing you sees a girl behind the wheel of a Ferrari 458 Italia.
She's racing a Nissan GT-R, but this is not exactly in stock condition... We're talking about the AMS Aplha 12+ GT-R, which means that her Ferrari's 570 hp are pitted against the tuned creation's 1,500 hp+.
Since the difference between the two machines is mind-blowing, she giggles each and every time the GT-R goes past. And boy does that tuned Nissan love to surge forward!
By the way, did we mention that's she's wearing driving gloves?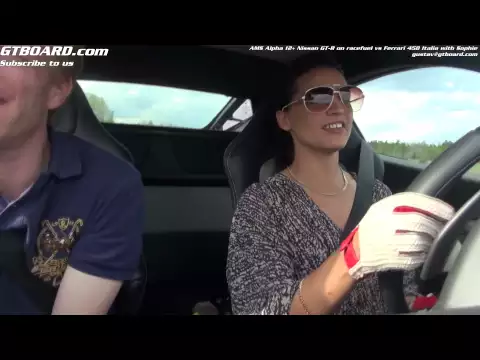 Video via:
gtboard