Mystery floats around as Honda revealed a new teaser related to their recently unveiled CRF1000L Africa Twin enduro-touring machine. There are no hints offered as to what the next move from Honda might be, so it's anyone's guess.
The teaser only shows the Africa Twin and the "True Adventure" logos and mentions that "the adventure continues 16 October 2015." And that is tomorrow, at the time of writing, so at least we don't have to endure the suspense for too long.
Judging by what the teaser shows, we suspect that House Tokyo will reveal the
Touring version of the Africa Twin
, the camouflaged bike equipped with sidecases we showed you in late May this year. The rest of the Africa Twin footage prior to the model launch showed a "bare" bike in a lightweight trim, fit for hard rides on rough terrain, but close to home.
Semi-active suspensions, please, if we're not asking too much
Tomorrow's unveiling might show a travel-focused Africa Twin, possibly equipped with a full set of touring amenities, such as storage, engine protection, heated grips, satnav-ready mounts and a bevy of 12V outlets, possibly with semi-active suspensions, if we're not asking too much.
Other rumors see a more hardcore version of the Africa Twin being delivered, an R-spec machine, if you wish. This may include rougher wheels, a bigger fuel tank, possibly with an additional one to extend the range even further.
Wider and stronger pegs could also be on the menu, in a way getting the Africa Twin closer to the CRF450 Rally machine that tackles the Dakar hardships.
Frankly, we'd rather go with the "civilian version" because the market for a travel bike that can effortlessly tread on very rough off-road tracks is way bigger than that for a Dakar-ish high-performance machine. Basically, there are much more riders in search for a comfy bike that's able to do both highway and single track than people who would take part in a Dakar-inspired competition.
As 16th is exactly tomorrow, stay tuned for more news from Honda. Until then, hear what MotoGP's Marc Marquez and Dakar's Joan Barreda have to say about the Africa Twin.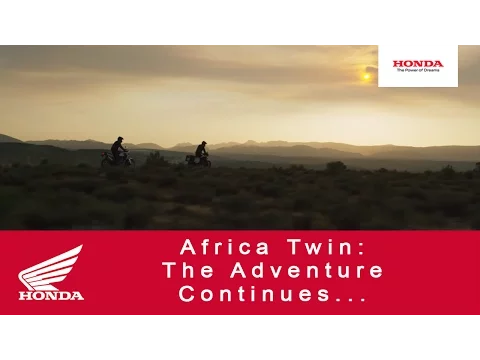 Marc Marquez on the Africa Twin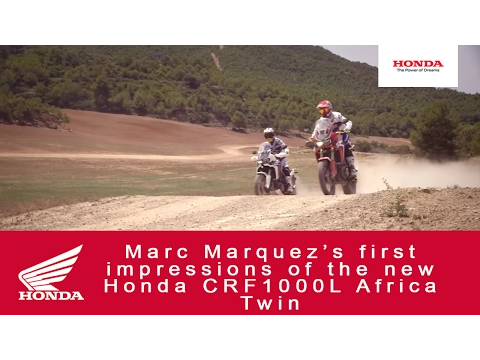 Joan Barreda on the Africa Twin