Since Jeremy Clarkson and Andy Wilman reinvented Top Gear in 2002, powersliding became the norm for the BBC's car show. James May, as expected, isn't the sportiest driver of the lot, but did you know that
Richard Hammond
also has his deficiencies?
According to the description of the following 360° video, the British presenter took on the
"challenge of learning to drift properly. Finally."
The full film is featured in the thirteenth episode of
The Grand Tour
's first season. Editor's note: I don't mean to spoil the episode for those who haven't watched it yet.
The action happens at
Michelin
's proving grounds in Ladoux, France, a site that covers 450 hectares. The complex is situated 10 kilometers north of the Michelin head offices in Clermont-Ferrand. Here, the tire manufacturer prides itself on no less than 20 test tracks of various shapes and sizes.
As you can see from the adjacent clip, Hammond tries to get better at drifting by transitioning from curve to curve as fluently as possible. Drift linking is harder than simply stepping the rear out in a single corner. It implies mastering areas such as weight transfer, throttle pedal modulation, quick reactions behind the wheel management, the whole nine yards. In a nutshell, what the shortest presenter of the Amazon-commissioned car show tries to do here is to stop being a yob and concentrate on the artsy side of drifting.
Some say that practice makes perfect, and Hammond clearly needs to practice some more. Donuts and lift-off oversteer is child's play compared to what Richard tries to do here. I admit I'm not a driving god either and drift linking is hard even in a controlled environment such as a wet track, which is why my hat is off to this guy for trying to polish his skills as a driver.
On a side note, when is the second series of The Grand Tour going to premiere? According to
Jeremy Clarkson
, that would be sometime later this year, after summer's end. The best case scenario would be fall 2017.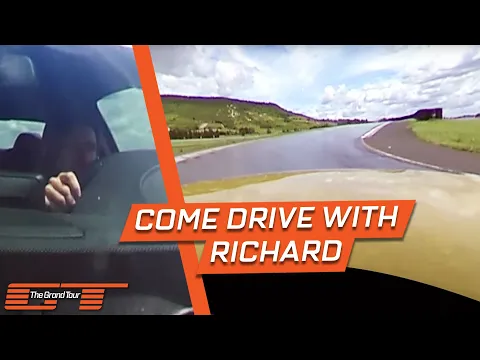 He didn't even flinch. pic.twitter.com/8nGUhnZocC

— The Grand Tour (@thegrandtour) February 5, 2017