For 40 years and throughout seven generations, the Golf GTI has symbolized the German hot hatch. However, there are currently several versions of hot Golf on the market, and we found a shootout that pits six of the most important against each other.
Besides the GTI, GTD, GTE, R, Clubsport and Clubsport S (the ones in the video), Volkswagen has 2-door versions of some, the Performance Pack for the GTI and two hot wagons, the
GTD Variant
and R Variant.
Provided that you have one of those, this comparison from Car Magazine UK should tell you which you should drag race or challenge on the track.
The GTD and GTE are the first to race. In case you don't know the specs, the GTD uses a 2.0
TDI
(that's diesel) with 184 PS and 380 Nm of torque. Meanwhile, the GTE is freaking expensive and combines a little 1.4 turbo with an electric motor to give you 214 PS.
Even though the GTD is heavy, the plug-in model is even more so and loses the race badly Is this what will happen when Porsche puts the Mission E in production?
Next, we have a fight between the regular GTI and the
GTI Clubsport
, also known as the Edition 40 because... happy birthday this year. The gap between these two is identical to that between a GTI and a basic SEAT Leon Cupra, so we know what will happen.
But considering the GTI is the cheapest car here, we can't say that it has been embarrassed. Next, up, we have the biggest guns in Volkswagen's entire arsenal, the Golf R, which is the fastest in a straight line and the GTI Clubsport S, currently the
FWD
Nordschleife lap record holder.
You guys already know what will happen, don't you? But that doesn't mean you'll buy the Clubsport over the R. In fact, even though these six are identical in several ways, they are some of the most polarizing hot hatchbacks on the market. So just tell you which one you want.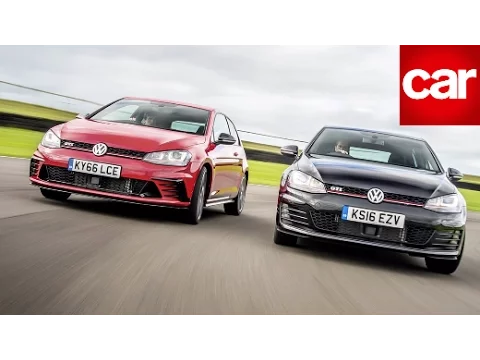 The fastest lap
The slowest lap