The entire production of the biggest and arguably the most insane road-going G-Class in history is already spoken for, so even you already have the money for one of these bad boys it might be too late to order one.
That's not the only reason you won't be able to order one if you live in the UK, Australia, Japan or other right-hand drive countries though.
According to AutoBlog, who had a word with a Mercedes-Benz spokesman, the G 63
AMG
6x6
will only be produced in a left-hand drive version, making it pretty clear that the biggest market for the six-wheeled juggernaut will consist of the rich part of Middle East and probably Russian oligarchs.
With a price starting in Germany
from 379,000 Euros plus VAT (451,010 Euros in total)
, the G 63 AMG 6x6 is also the most expensive Mercedes-Benz in their current lineup, barely beating the SLS AMG Electric Drive's 416,500 Euros price.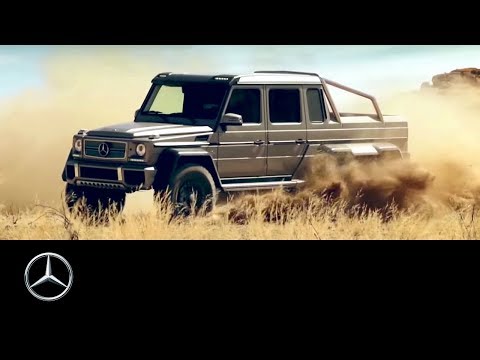 Story via
AutoBlog