The retro-style arcade racing game Formula Retro Racing took the world by surprise when it launched three years ago. This was especially an incredible achievement considering that the game was developed by a single person, Andrew Jeffreys. Encouraged by the success of his first game, the solo developer went on to create a second game that follows the same formula but adds a ton of improvements.
Formula Retro Racing – World Tour is the follow-up to the 2020 Formula Retro Racing, so if you played and liked the original
game
, you'll absolutely love the sequel. With the help of CGA Studio Games, Repixel8 has expanded on the formula by adding several new cars and a lot of new tracks specifically designed to fully immerse players into arcade racing.
Inspired by games like Virtua Racing, Ridge Racer and Sega Rally, Formula Retro Racing: World Tour features crisp low-poly HD visuals and promises to provide a stable 60fps (frames per second) performance. From my tests, it feels like the developers have kept their promise as I had no performance issues whatsoever.
Gameplay-wise, Formula Retro Racing: World Tour is that type of racing game that can be played in short or long sessions. You can set the number of laps you wish for each track and choose from one of the three levels of difficulty, each with different times.
While the first game had just one car,
Formula Retro Racing
: World Tour Repixel8 and CGA Studio Games went over and above. There are no less than eight different cars in the new game, split into two classes with five variations. I have enjoyed jumping between each of the five different single-seater style formula cars (touring, rally, cigar) and five muscle cars with throwback vehicles spanning from the 40s to the 90s.
Although each car was supposed to drive differently, so depending on the track you choose, one could be better than other, I felt that I drove the same car with a different look. Except for the drifting cars, which handle terribly and aren't good for any type of track. Regardless, it's a nice feeling to try and race the same track using different cars, sometimes in search of the first victory, other times just to push your limits.
The collision physics are done in a way that provides a sense of authenticity but doesn't hinder the player's enjoyment. Also, with no lee than 18 tracks to race on, Formula Retro Racing: World Tour has plenty of variation to offer players. Many of these tracks feature iconic landmarks from around the world to exacerbate that feeling of variation, but once you take away the backgrounds, it's all pretty dull.
The full list of
tracks
includes locations that are already home to popular racing tracks, as well as variations of those: Montreal, London, Paris, Rome, New York, Las Vegas, Berlin, Tokyo, Hong Kong, Santiago, San Francisco, Snowdonia Drift, Hieizan Drift, Miami Drift, Santa Monica Drift, São Paulo, Drift, Indiana Oval, and Alabama Oval.
Formula Retro Racing: World Tour features split-screen multiplayer, allowing for two and four-player racing fun. You can even compete against other players online, but the game does feature leaderboards so you can actually see how you fare against other racers across the world.
Although Formula Retro Racing: World Tour is trying to bring back the nostalgia of the 90s arcade racers, the game tackles one of the latest technologies in the gaming industry: virtual reality. The game is made with the OpenXR standard, which supports just about every VR headset on the market, including Oculus, HTC Vice, Quest and others. I'm not sure if support for all of these is implemented and works with Formula Retro Racing: World Tour, but the idea is commendable regardless.
Conclusion
I had a lot of fun playing Formula Retro Racing: World Tour. Its simple, yet precise driving controls (except for the drifting car) and the retro synth music really put me in the mood. Although the game doesn't have any replay value, there's a lot of content in there to justify the $20 price.
Not to mention that the game is crafted to cater to players of all skills. With three difficulty levels to choose from, any arcade racer fan can enjoy Formula Retro Racing: World Tour. And if you love competing against your friends, you can get even more value from the game.
I will say that the drifting mechanics and the tracks specifically designed for this type of race need a bit more work, but other than that, I think Formula Retro Racing: World Tour is a great sequel to the original that came out three years ago.
Although it's a bit generic and repetitive once you go through the main eight tracks and their variations, Formula Retro Racing: World Tour does exactly what it sets up to do: bring joy to fans of the 90s' arcade racers.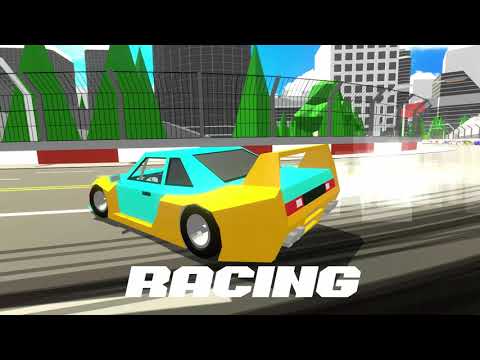 RATING: 75/100