Almost a year ago we told you that a German maker in Dresden (former East Germany) was about to deliver a very limited run of bikes that came with all the bells and whistles of the real GP500 machines of yore. Ronax 500 became a reality and it looks like a much more affordable alternative to the RC213V-S if you're in for forking out big bucks.
Honda's RC213V-S makes 159 horsepower
in stock trim and would leave a €188,000 ($207,485) hole in your bank account. The
Ronax 500 produces 160 hp
at 11,500 rpm, but costs only €100,000 ($110,300). Surely, for most of the riders, spending this money on a race bike is nowhere near the shopping list for the next Christmas, but those who can afford such motorcycle should know there are always choices to be made.
Ronax 500 harks back to the times many refer to as the golden era of Grand Prix racing. We're talking about a 499cc injected two-stroke v4 engine that's not unlike the power plants in the Unrideables.
The engine management is all modern, as Ronax 500 is all about delivering the best performance using the current technology in a bike with a retro vibe. This beast even comes with dual mappings for sport and rain conditions.
A fully street-legal GP machine
Feel like riding the Ronax 500 on a daily basis? Have fun, the bike is homologated for public road usage. It comes with a headlight that's cleverly disguised inside the ram-air intake port in the front of the cowl, and is already wired to receive homologated turn signals.
It has an aluminum bridge frame with a fully-adjustable steering head, just like you'd expect from a race bike. The swingarm is also made from aluminium. A 43mm Ohlins USD fork and monoblock forged aluminium Brembo calipers/dual 320mm rotors equip the front. An Ohlins TTX is used for the rear suspension and a forged aluminium Brembo caliper squeezes a 210mm rear brake disc.
The entire hull of the Ronax 500 is made of carbon fiber, including the fuel tank and the self-supporting rear subframe. The Ronax 500 tips the scales at 145kg (320 lbs) dry, as opposed to the 170 kg (375 lb) of the Honda.
Now, being able to make a choice is clearly one of the engines of progress, so you know there are multiple sport bikes waiting for you. As for the sound of the Ronax 500, we believe it doesn't need any more words.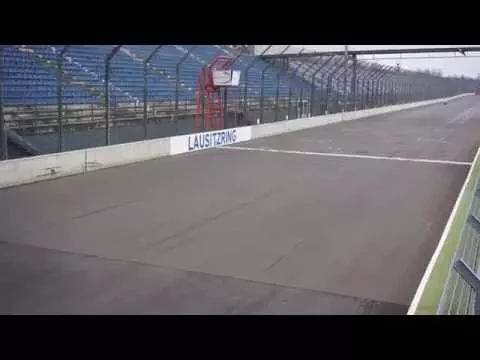 And and older Making of video, too, because we believe you'll like it: