Baumer was from Rhode Island, and he decided to walk across the country barefoot to raise funds and awareness for a non-profit organization. We are referring to FANG Collective, a group that protests against the natural gas industry in the USA and the rest of the world.
Baumer's barefoot journey across the U.S. began in October 2016, and he regularly told stories about his trip with daily videos and blog posts on his website, notgoingtomakeit.com. The last of them speaks of the 100th day of his mission, when he was in Florida. It was posted three days ago, and Mark died on the same afternoon.
He was struck by an
SUV
as he was walking barefoot on the shoulder of
Highway 90
in Walton County. The driver of the SUV, Sonja Siglar, veered off the road and struck him, and the activist was pronounced dead at the scene. Charges against the driver are pending,
ABC News
reports.
This story has a painful kind of dark irony attached, as it is sad to see someone that had a web page named "not going to make it" die after being
hit by a car
.
To make the irony worse, he was barefoot, and it was around the end of his 100th day on the road. On top of it, he was killed by an SUV while he was walking to raise
awareness for climate change
.
For what it is worth, Mark Baumer's final words in his last video were "Your ignorance is killing people." That phrase was spoken after Baumer talked about Donald Trump, the 45th President of the USA, who is a person that does not believe in climate change.
Baumer would have probably protested against Trump if he was not already engaged in this journey, and he thinks that Trump's denial of climate change is for profit and will bring an end to humanity.
His last vlog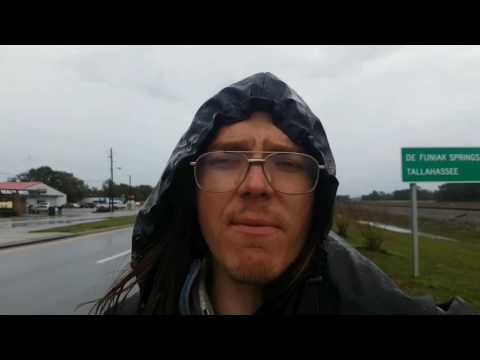 Mark Baumer before setting off on his barefoot journey across the USA