The city of Sochi, Russia, is worldwide known for a number of exclusive features. Sprawling for no less than 145 kilometers (90 miles) along the shores of the Black Sea, the so-called "Greater Sochi" claims to be the longest city in Europe.
Other features of the city consist of its hosting of the 2014 Olympic Winter Games and Paralympic Winter Games, the Russian Formula 1 Grand Prix starting with next year and the world renowned
SUV-destroying manholes caught on camera
.
The car world will learn another aspect found in the Russian resort – the fact that drinking and driving is both dangerous and makes a good dash cam video accident.
According to our Google Translate Russian, the following video was found by the dash camera's owner after he had left it filming in his parked car. When he returned to the place where the filmed accident took place, all he found were a few bits and pieces from the Chevrolet.
According to witnesses, the Orlando was driven by a highly intoxicated man who apparently didn't see the concrete lump in the road and drove straight into it, creating the highly unexpected crash you're about to watch.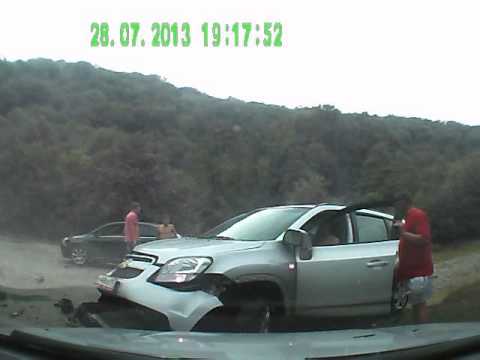 Story via
Carscoops