The Shooting Brake version of the Mercedes-Benz CLS is arguably the most beautiful estate car in the world.
Combining most of the style of the regular CLS and the gargantuan interior space of the E-Class Estate, its beautiful exterior lines would normally speak serenity and calm, especially in a nice Designo color.
Decked with law enforcement equipment including stickers, police beacon and all the bells and whistles you'd find on a patrol car, the following CLS Shooting Brake speaks anything but serenity and calm.
The story behind it is rather odd, as it's apparently a present for the Finnish police from the
Tekniikan Maailma Magazine
, which would translate into Technology World, on the occasion of their 60th birthday (of the magazine, not the Finnish police).
The model is a CLS 350
CDI
Shooting Brake 4Matic, so it's probably much more than what the Finnish patrol officers in the following video could have asked for. With 265 hp and 620 Nm (457 lb ft) of torque at their disposal, it's most likely the fastest and most fuel efficient police car in Finland.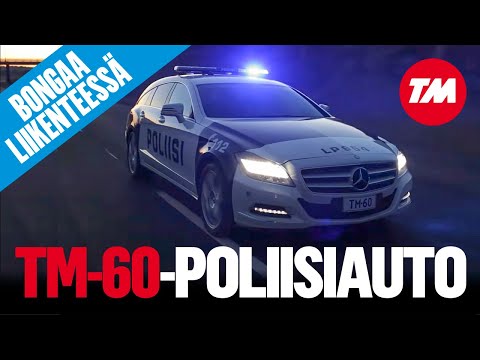 Story via
eMercedes-Benz