The cheapest and least powerful CLS Shooting Brake is regarded by many as the most boring version of the model, while its four cylinder diesel is seen as something to avoid unless you really really want the car and can't afford a bigger engine.
Well, sure, it only has four cylinder and it's a diesel, but books are better to be judged by their content instead of their cover. In our case, we have a 2.1-liter bi-turbocharged diesel that's good for 204 hp and a massive 500 Nm (369 lb ft).
Paired with the 7 G-Tronic and a not exactly featherlight weight of 1865 kg (4112 lbs) – which, by the way, is more than a CLS 350 Shooting Brake, which has a V6 – you'd be surprised it can reach 100 km/h (62 mph) from a standing start in just 7.8 seconds, onwards to a top speed of 235 km/h (146 mph).
Sure, at higher speeds it struggles a bit and it's pretty far from a sports car, but the takes offs are right up there with a hot hatch from 6-7 years ago.
Motorvision did a 0-100 km/h (62 mph) sprint and filmed it, after which they also tried to reach its top speed. If you're patient enough to wait for the end of the second video, you will see that they actually reached 239 km/h (149 mph), which is obviously a little bit more than the official numbers.
0-100 km/h (62 mph):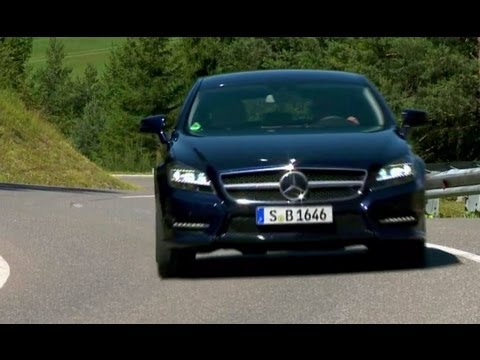 0-239 km/h (149 mph):