Misfit II is a retro-styled quarter-liter bike from Cleveland CycleWerks, and as its name already says, it represents the natural evolution of the first iteration. Several changes and tweaks made the Misfit II superior to its older sibling, as it was natural, but the overall retro vibe remained intact.
One of the key areas where the original Cleveland CycleWerks Misfit was improved is the chassis, which is now larger and adds to the stability at higher speeds. The seat remained low and comfy for most riders, but the tank was chiseled differently to allow a sportier riding style.
A larger cockpit area also enhances comfort, and the dual gauges provide all the basic readings via a step motor analog needle for the speedo, aided by a digital display. Also in the cockpit area, the hand controls have been upgraded, with tighter tolerances, better materials, and better grips. The forks are also new, with proprietary internals and adjustable lock-to-lock stops.
The quarter-liter air/oil-cooled engine delivers a peak power of just under 15 hp
Cleveland CycleWerks uses a 229cc
OHC
air- and oil-cooled single-cylinder engine that can produce up to 14.8 hp at 7,000 rpm. Still, the tech data offered by Cleveland CycleWerks looks a bit funny, as the rpm figures come with a +/- 450 rpm value, and the "rated power" is only 12.7 hp. The peak torque is 15.8 Nm (11.6 lb-ft) @ 5,500 rpm +/- 375 rpm.
The transmission is a manual, wet multiplate clutch with 5 speeds and can hurl the Misfit II to 70 mph (112 km.h). The nicely-sculpted tank can carry 12 liters (3.15 US gal) of fuel, which should be enough for quite a long range if the 3.5 l/100 km (80 mpg) figure is true.
Misfit II is not the lightest of bikes, as it tips the scales at 144 kg (317 lbs) wet, but is still on the fairly decent side of things. We totally like the dual start method that also has a kick.
No price was mentioned for the 2016 Cleveland CycleWerks Misfit II, so you'd better check with a dealer.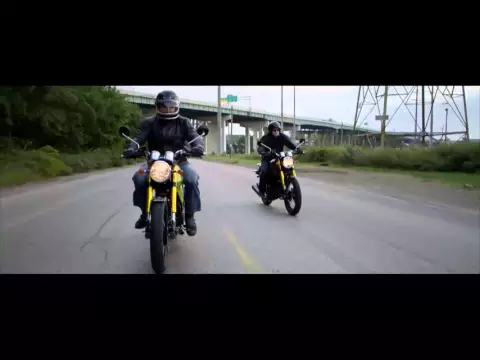 And the introductory commercial