As Chris Harris admits, he's been playing the no-elephant-in-the-room card when it came to the Tesla Model S. However, with every corner of the Internet packing a Model S P100D vs. [insert supercar here] drag race, Top Gear has finally convinced the Brit to get behind the wheel of the Palo Alto machine.
Nevertheless, the British journo didn't meet the Model S P100D alone. Instead, his Porschephille side determined him to bring along a 911 R and a drag race plan.
And while there are quickest straight-line toys than the 991-unit limited edition, Harris somehow managed to fight the Tesla properly using the three pedals of the Zuffenahsuen weapon.
Going past the aerodrome shenanigans (the hostilities took place on the Bruntingthorpe Proving Ground), the issues CH mentions when it comes to the road manners of the Tesla Model S seem legitimate in our book. For one thing, we've experienced similar problems when riding in the back of previous-generation Mercedes-Benz SUVs with air suspensions, such as the
ML
or the
GL
.
And the infamously irregular surface of the British B-roads used for the drive certainly didn't make things better.
Oh, and by the way...
While we're talking Chris Harris' adventures, there are two more matters we need to mention.
First of all, while it was expected of CH to wield the R-flavored Neunelfer against the American electron juice sipper and this encounter provides tons of giggles, we're waiting for his driving stunts involving another 911. That's right, we're talking about the 2018 911 GT2 RS. We
shown
you the journo drifting the hell out of the 700 hp Porscha, so the full experience should land soon.
Secondly, with the Lamborghini Urus having landed earlier this week, the Brit didn't miss the opportunity to drop a first impression and you'll find this in the Instagram post at the bottom of the page.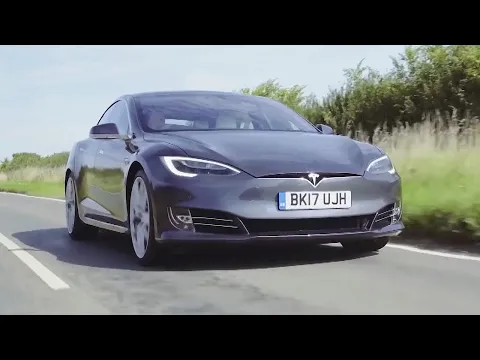 There's a gravestone near Sant'Agata lightly shaking, and the words 'it wasn't enough to whack a Q7 with a hammer, they had to name it Uranus too' can be heard coming from it. #ferruccio