Car coding is a relatively new thing in the automotive world, and it implies software modifications to a vehicle to allow the use of functions not available in the car when it left the factory for different reasons, mainly local regulations. Codind does not imply changing the software! It only changes preprogramed options already existent in the software.
Just like tuners would access the
ECU
of a vehicle for a reflash, and like service technicians would use the OBD II port to check the error codes on a vehicle, car coders can use the same diagnostics port to enable new functions for a vehicle.
For a person to be able to code a car, they require an OBD to Ethernet/USB adaptor, a Laptop or computer, and dedicated software to do the job.
BMW
E-Series vehicles used an Ediabas K+DCAN USB Interface and the BMW F-Series are using an Ethernet to a USB (ENET) interface.
Since most OBD II ports are accessible without a significant effort from the one looking for them, the coder will not need too many special tools to access the vehicle's computers.
The cable itself is useless without dedicated software for each car manufacturer. Furthermore, a "Cheat Sheet" is required to determine which codes must be altered to achieve the desired improvements. The "Cheat Sheet" can be found for your chassis on dedicated boards.
However, we cannot stress enough the importance of the fact that the
person who attempts to code a vehicle must know what they are doing
. This is not a simple light bulb change, but it is not rocket science either.
Whenever performing such work, the person must make sure the connection between the vehicle and the computer operating the changes is not tampered, and both devices must have excellent access to stable power.
Car's battery might be drained during coding, so it is wise to use a charger to maintain the necessary power level or keep the engine running. If you use a charger, the ignition must be on to allow full access to the vehicle's computers.
What are the risks?
Just like jailbreaking an iPhone or any software mods, the warranty of the vehicle could be voided by coding. After all, it is a third-party intervention to the computers of the car, without the manufacturer's approval. There is a risk that some systems might get broken if the operator does not do everything properly. Car coding should never involve an "I'll just wing it" strategy.
There is also a risk of permanent damage to a vehicle's electronic systems. In the worst cases, one of the car's computers could receive irreparable harm and require replacement.
What can car coding bring to my vehicle?
As we explained above, most vehicles have market-specific settings for their features. Furthermore, most vehicles have limitations and other restrictions. With the help of coding, a user can change the chimes on their car, set how many times its one-touch signal flickers for one touch, remember settings for Start/Stop systems, and more. Coders can also activate cornering headlights with fog lights, deactivate some buzzing sounds, and enable multiple functions of the comfort module.
Other possibilities involve lowering the level of the passenger-side mirror when reversing, activate the "needle sweep" function when the ignition is on (only for some
Volkswagen
AG models), automatic door locking at a particular speed, U.S.-style daytime running lights, the auto-hold function for vehicles with electrically operated parking brake, and others.
Naturally, the things that can be done through coding depend on each car model, so don't imagine it can do wonders for a vehicle that hasn't got too many features in its configuration. This is where you need to find the "Cheat sheet" for your car and think what options do you want modified.
We must mention that it is also possible to remove some bells and chimes that are legally present on vehicles (like seatbelt warning chime) to enable the user to carry their shopping in the passenger seat without engaging the seatbelt. This is not a good idea, though, as heavy objects can become dangerous in the event of an accident or even in an emergency evading maneuver.
What kind of car do I need to have for this to work?
First of all, a vehicle suitable for coding requires an OBD2 connection. This is particular to vehicles with electronic fuel injection that were built after 1995, but the year depends on the market they were sold on.
Second, the car also needs a certain degree of electric and electronic features built-in. There's not much a coder can do to a car made in 1995 when compared to what's possible for a vehicle assembled in 2005. It would be impossible to make a car without a key-activated central locking system close its windows if its key does not have a transponder and buttons to lock/unlock it, or if it does not have power windows installed.
A rule of thumb would be to do this to a vehicle that's available with features on specific markets and sold in the same form in several countries. Further features could be activated if a car shares its electronic components with other models that have more "bells and whistles." For example, you can code a BMW to use a
Rolls-Royce
chime.
Where can I get my car coded?
While the possibility of doing the work yourself exists, we do not recommend to attempt this on your own, unless you have a background in electronics and programming, as it is easy to damage components on your vehicle when trying this.
Furthermore, the tools required for this job might be cheap, but the software is not always commercially available, and coding is impossible without software support. Feel free to browse brand-specific forums in your area to figure out what's possible and if other owners have done any work like this and to what results. For example, BMW users can use
Bimmerpost
for extra information.
So, if you are thinking about coding your car, seek the aid of a professional in your area. Don't go to any shade-tree mechanic for this job, as it is a complex task that requires experience with automotive electronics and a workshop that's weatherproof.
Don't forget to ask for a bill that attests to the work and inquire about a warranty before you are to sign off on any work done to your car. Kindly ask the technician to save your car's configuration on a flash drive to enable you to revert to it if something goes wrong and if their computer gets damaged.
Last but not least, don't activate or deactivate any functions that may be illegal in your country. This also goes for the possibility that allows an infotainment system to play video files with the vehicle in motion. That is just a distraction that can cause deadly accidents.
Rolls-Royce Chime in BMW 3 Series F30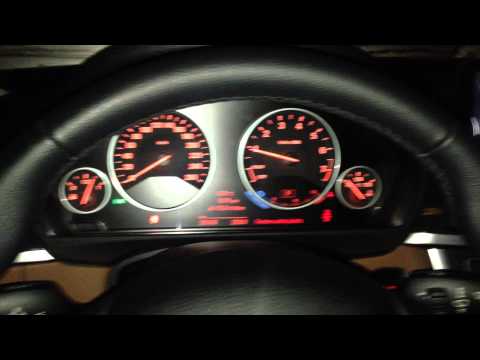 Car coding on BMW 3 Series E92