We admit, the title is a bit misleading, since the following videos show a Mercedes-Benz C63 AMG Coupe Black Series passing an SLS AMG like the modern Gullwing is standing still. Yes, we, are talking about the same SLS AMG that can't be bought with less than 571 hp and 630 Nm (465 lb ft) of torque and it's not like the car's driver isn't trying.
To make matters more clear, the two "drag racing from a roll videos" aren't showing a stock C63
AMG
Coupe Black Series. No, they are showing what is probably the fastest and most insane road-going AMG on the planet.
The fabulous M156 normally-aspirated V8 engine has been taken out of the car by the loonies at GAD Tuning, who replaced it with the more torquey and slightly more tuneable M157 5.5-liter twin-turbocharged V8 from the larger AMG models. Not only that, but they also upgraded it to offer 850 hp and 1000+ Nm (738 lb ft).
What is the reason for this engine swap, you ask, when the car is rear-wheel drive? Well, this is where the actual lunacy begins, since the M157 was chosen not for its better upgradeability alone but for the fact that it is the only AMG engine with a transmission that can have a transfer case connected to its side.
You read that correctly, apart from having its engine swapped from a N/A to a modified twin-turbo that's been modified to actually create black holes on start, the following C63 AMG Black Series also has 4Matic all-wheel drive, making it not only insanely powerful but also efficient at putting that power down.
In this video the SLS AMG jump starts but still gets destroyed: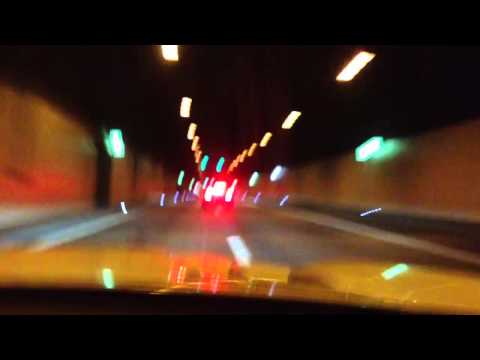 In the second race the Black Series simply disappears: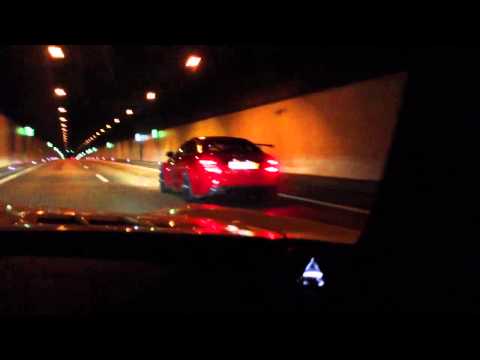 This is a short video with the car still unfinished, showing the front wheel spinning: