For the past couple of weeks, police officers in New York City have been facing a different kind of threat: they're being doused with water by civilians, for no apparent reason.
In some of these assaults, all of which were recorded on cellphones and then shared on social media, the cops are hit with the empty buckets as well, chased down the street and soaked throughout. Meanwhile, people laugh at them and crack offensive jokes.
Not a single one of this incidents saw the assailant or the assailants arrested. For the time being, it is not illegal to throw water at a policeman (though it does qualify as assault if you throw the empty bucket, too), but proposed legislation will see a change in that, according to
CBS 2
.
Meanwhile, the people of Canarsie, Brooklyn decided to take matters into their own hands and see to that the officers get at least some reparation for the humiliation and disrespect they've been receiving. Last weekend, they hosted a free car wash for all
NYPD vehicles
that were in the neighborhood, according to
Brooklyn News 12
.
The initiative was meant to strengthen the relationship between the force and the community, because what has been happening with the water attacks is not a sign of how everyone feels about the cops. As one volunteer kid says for the media outlet, people shouldn't be throwing water at the officers who are just doing their jobs, because it's not respectful.
Commanding Officer Terrell Anderson of the 69th Precinct says that the recent assaults don't
"reflect the community as a whole"
and he declares himself honored to have the privilege of having his car washed by the same people he's working to protect.
That said, if the proposed legislation is passed, dousing a cop with water or any other liquid would become a felony punishable by actual jail time.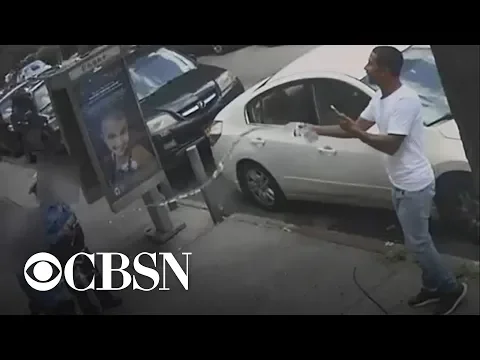 Meet me at the car wash ¶

These Canarsie residents wanted to help show support for officers who serve their community by holding a car wash for the local @NYPD69Pct police cars.

Thanks to all who made our cars squeaky cleanWhttps://t.co/t1v2BisqbA

— NYPD NEWS (@NYPDnews) July 30, 2019