You already know the usual recipe Alpina applies to their usual cars, right? Take the most powerful version (excepting M cars), give them more power and torque and they're done. Well, sometimes, even they stray from their usual methods.
One such example is the Alpina Z8 Roadster. Based on the glorious BMW Z8, this bad boy was the top of the line model back in the day. How far back? Well, considering the fact that in the following video from Top Gear, Jeremy Clarkson still had hair on his head and that there's a Black Stig behind the wheel, I'd say about 10 years ago.
The car the Bavarians released to the open public had a 4.9-liter V8 under the bonnet that made 400
HP
and 500 Nm (370 lb-ft) of torque, the same S62 unit used on the iconic E39 M5. However, when the Alpina engineers started working on the car, they had a different view in mind.
They wanted to turn this mind-boggling car into a true cruiser and not a sporty roadster. Therefore they fitted a downgraded 4.8-liter V8 under the bonnet coming from the Alpina E39 B10 V8 S alongside a 5-speed automatic gearbox instead of the stock 6-speed manual BMW went with.
The results weren't so spectacular if you're to take Clarkson's word for it but no matter what, the car was unbelievably quick. So quick actually, that when the Stig was done with it, the world realized that it was just as fast as a Lamborghini Murcielago, on the Top Gear track. Impressive!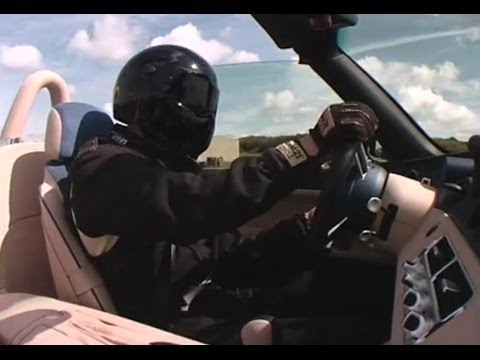 PS: Check out James May's haircut!