The latest big-budget car commercial from Acura is their best attempt yet at getting our attention. Like Infiniti has been doing lately, it's focused on blunt yet somehow beautiful criticism of rival brands BMW, Audi, Mercedes and Lexus.
All four leading luxury brands are presented as mechanical horses, beautifully powerful and yet artificial and lacking tactile feel. As the race of the apocalypse continues, the naturally born stallion comes in from the back of the pack, the Acura horse.
The ad reminds me of a Swedish House Mafia music video, featuring a race between robot greyhounds. That clip turned out to be a commercial for vodka, which is an interesting way for me to say you'd have to be drunk to buy what Acura is selling here.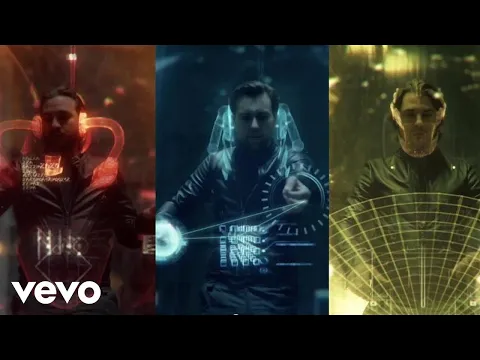 Ad credits courtesy of adweek.com
Client: Acura
Senior Vice President, Automotive Operations, American Honda Motor Co.: Michael Accavitti
Assistant Vice President, Advertising, Marketing, American Honda Motor Co.: Tom Peyton
Manager, Acura Advertising, Brand: Gary Robinson
Spot: "Let the Race Begin"
Agency: Mullen, Los Angeles
Chief Creative Officer: Mark Wenneker
Executive Creative Director: Peter Rosch
Art Director: Sean Stell
Copywriter: Amir Farhang
Executive Director of Integrated Production: Liza Near
Director of Broadcast Production: Zeke Bowman
Senior Producer: Trish Dowley
Co-Director of Strategy: Kelsey Hodgkin
Account Service: Jeff Prince, Alison Kaplan
Product Information Manager: Scott King
Product Specialist: Curtis Millward
Associate Director of Business Affairs: Stephen Duncan
Production Company: Smuggler
Director: Adam Berg
Founding Partners: Patrick Milling Smith, Brian Carmody
Bidding Producer: Shannon Jones
Line Producer: Karen O'Brien
Director of Photography: Mattias Montero
Production Supervisor: Pete Slowey
Production Designer: Tino Schaedler
Editorial: Cosmo Street
Editor: Paul Hardcastle
Assistant Editor: Hugo Jordan
Producer: Jaclyn Paris
Executive Producer: Yvette Cobarrubias-Sears
Color Correction: MPC
Colorist: Mark Gethin
Visual Effects: MPC
Executive Producer: Elexis Stearn
Producer: Mike Wigart
Visual Effects Supervisors: Andy Boyd (3-D), Benoit Mannequin (2-D)
Graphics: Artjail
Audio Post: Phase UK
Sound Supervisor, Designer: Matthew Collinge
Audio Post: Eleven Sound
Mixer: Scott Burns
Original Music: Bobby Tahouri
Track Title: "I Was Set Up!"
Casting Agency: Sonnenberg Casting
Casting Agent: Jodi Sonnenberg