It's no longer a secret that BMW wants a car of its own in the segment Audi's A3 and Mercedes-Benz's CLA-Class models are currently roaming freely. The car from Munich will be called 1 Series Sedan, and it will be built atop the new UKL platform.
You know what that means, right? It means that it's going to be front-wheel drive unfortunately, and that's really a shame, to be honest. It's not that we have
FWD
models or anything, but it would deprive the BMW model from having an edge over its competitors.
We were not completely sure that the car would turn out powering the front axle alone, stupidly hoping that the Germans will prove us wrong in the future. However, this latest video coming in from the Nurburgring, showing the sedan being put through its paces, seems to tell a different story.
Judging by how the car handles itself, this is clearly a front-wheel drive model. On the other hand, it looks nimble and light on its feet, without too much body roll that is definitely a more than welcome feat.
Since this is scheduled to be launched next year, the engines used will probably vary from 1.5-liter to 2-liter mills with 3 and 4-cylinder configurations. The most powerful one will most likely be powered by a 2-liter turbocharged mill making close to 250
HP
.
The whole point of this car will be to show that Bimmers too can be cheap. Therefore, the price tag will be close to the ones of the Audi A3 Sedan and Mercedes-Benz CLA-Class, close to the $30,000 mark, and that means you shouldn't expect a great deal of luxury inside.
The overall layout will most likely look like the 2 Series Active Tourer with newer tech, of course, possibly even some dripping down from the 7 Series flagship that will be launched later this year.
xDrive will also be offered, and that's probably the way to go. As for a plug-in hybrid model, we'll just have to wait and see what the decision will be; the smaller model might not be able to accommodate the batteries and the electric motor needed. We're expecting more details in 2016.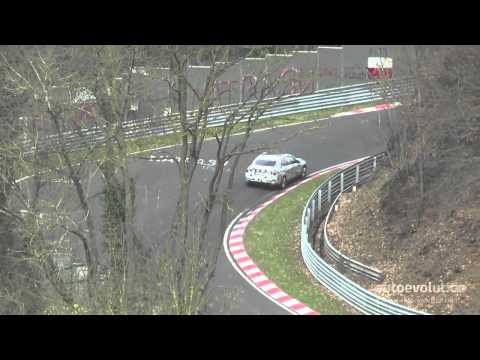 UPDATE: we just received a set of spyshots of the car in which we can notice a couple of interesting details. For example, the front bumper seems to have a completely new design, showing new air intakes and a different shape altogether. If BMW keeps it up, we might have a good looking car on our hands when the 1 Series Sedan comes out.