With its 3.61 km (2.243 miles), the Mazda Raceway at Laguna Seca in California, is the shortest circuit in the whole MotoGP calendar, and this means a hefty 32 laps of anti-clockwise fast racing for the prototypes and their riders.
As if this was not enough, the Laguna Seca is also the home of the infamous Corkscrew, a treacherous chicane through Turns 7, 8 and 8A, the place of some of the most spectacular battles in the whole series. Again, as it this wasn't enough, the Corkscrew is a DOWNHILL chicane, and a terribly steep one: 12% drop in Turn 8 and an insane 18% drop in its steepest point, through Turn 8A.
The terrible Corkscrew has 59 feet (just under 18 meters) drop, but between Turn 8 ans Turn 9, the total elevation falls a dementing 109 feet (33.2 meters). Now add in the speed of a MotoGP bike and you'll understand why the Corkscrew became famous.
The 2013 race at Laguna Seca was full with wipeouts and running off the track in the Corkscrew area, and it was there where
Marc Marquez owned Valentino Rossi
, pretty much like the Doctor did with Casey Stoner back in 2008.
Enjoy both videos... and yes: that is Stefan Bradl, beginning cornering with a high-speed stoppie. Beat that!
Best overtakes: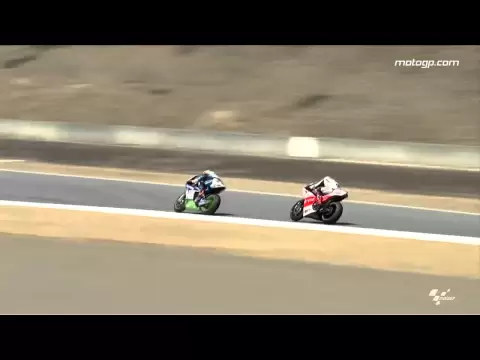 Corkscrew moments:
A sideways glance: